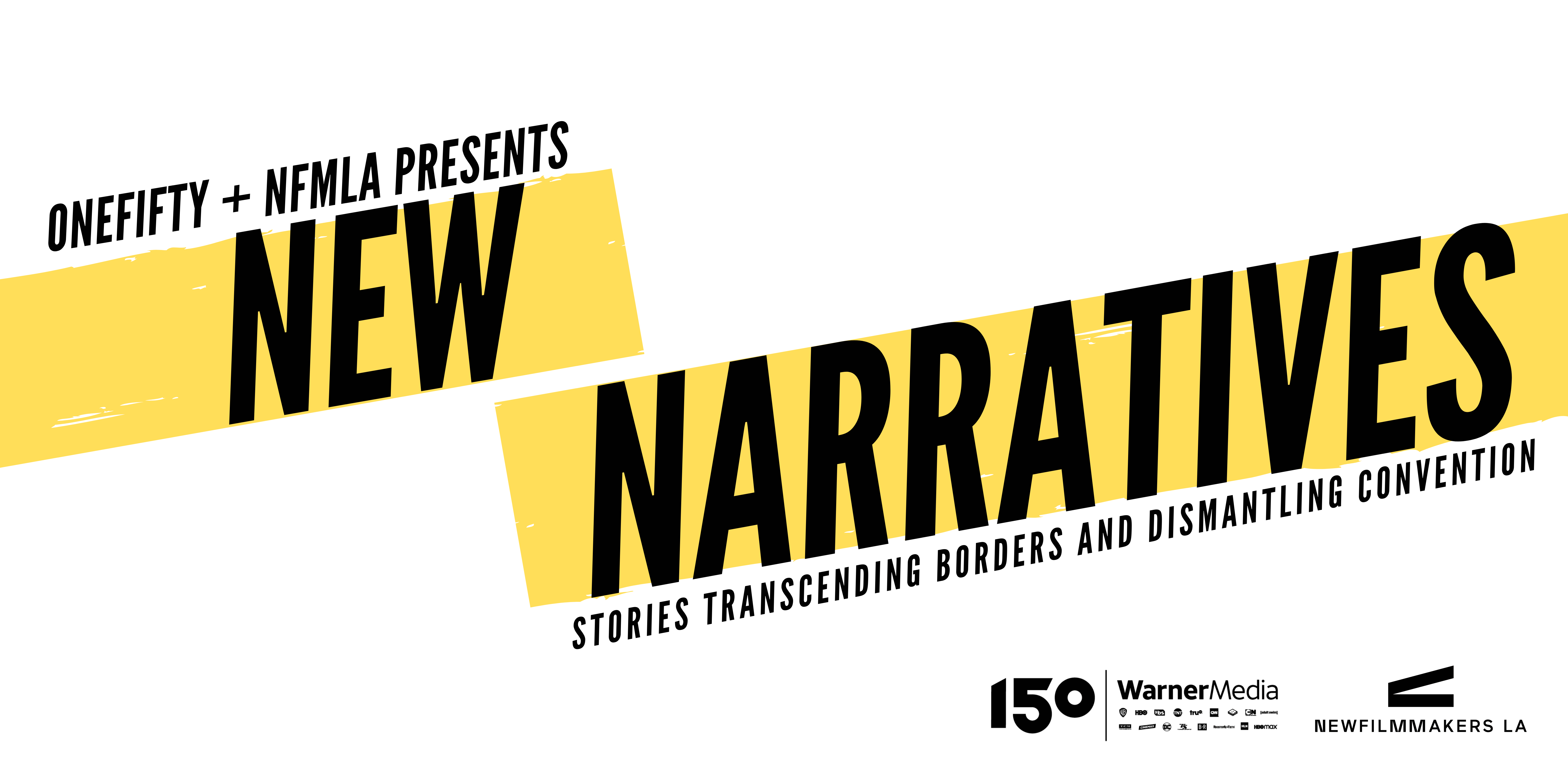 About
OneFifty (150) and NewFilmmakers Los Angeles (NFMLA) created NewNarratives to identify exciting new global storytellers.
Accessing NFMLA's extensive pool of artistic talent, this collaboration will advance, fund and amplify unique new voices whose narratives, stories and characters transcend borders and dismantle convention.
The program will award an annual artist grant to support the early development of an episodic or feature film project.
Learn more and apply below
PROGRAM TIMELINE
Submissions Open
July 19th, 2021 at 12:00am PT
Submissions Deadline
August 27th, 2021 at 11:59pm PT
Award Announcement
October 28th, 2021 at 11:00am PT
APPLICATION REQUIREMENTS
Applicant must have written, directed or produced at least one short film that has been accepted into a film festival
Proposed project must be in the development stage (treatment, script or visual proof of concept)
Content must be written by applicant
Application's proposed project must be original and unreleased
Application's content must be written in English
Applicant must be available and willing to commit to a one-year development cycle
Applicant must be willing to sign project submission release
REQUIRED SUBMISSION ITEMS
Work sample of previously completed, narrative, experimental or documentary feature, short or episodic project
Work samples must include English subtitles for any content not in English language
Treatment (no longer than 2 pages)
Concept deck (no longer than 12 pages)
Logline (one sentence)
Synopsis of project (no longer than one paragraph)
Working title
Submitter biography
Submitter statement
All items must adhere to applicable character count limits
One creator will be selected by NFMLA and WarnerMedia through this worldwide open call for submissions
APPLICATION – APPLY NOW!