For tickets and more information, please visit the: First Position ticket page.
New Filmmakers Los Angeles and LiveTribe Productions Present
a Pre-Release Benefit* Screening of a Sundance Selects Documentary: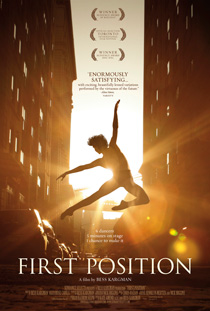 Sunday, April 29th
6PM Sparkling Wine, Live Entertainment
7PM Screening
MiMoDa Studio
5774 West Pico Blvd., Los Angeles
Adjacent to Paper or Plastik Café
*Proceeds go to fund post production for BIG VOICE with a portion going to support the Santa Monica Malibu Education Foundation.
FIRST POSITION directed by Bess Kargman is an award-winning feature documentary following the inspirational footsteps of six talented ballet dancers as they struggle to maintain form in the face of injury and personal sacrifice on their way to one of the most prestigious youth ballet competitions in the world.
$10 0ff Ticket Discount Code NFMLA2012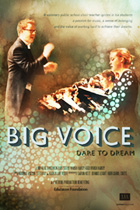 Big Voice
BIG VOICE directed by Varda Hardy is an uplifting feature documentary following the illuminating journey of a high school choir and their visionary director. Principle Photography wraps in June, 2012.
"We hear so many stories about ineffectual teachers, broken schools and uncaring communities. Well, I've been witness to another story, a true story, full of possibility. And I call that story BIG VOICE."

- Varda Hardy, Writer/Director

FIRST POSITION, in theaters beginning May 4th