Industry Delegates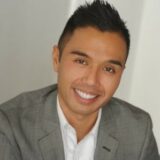 Robert Baltazar
NBCUniversal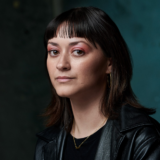 Savannah Abrishamchian
Monkeypaw Productions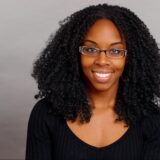 Marissa Brooks
CBS Studios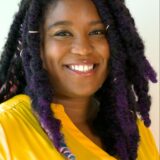 Krista Sipp
Heroes and Villians Entertainment
---
NewFilmmakers Los Angeles (NFMLA) hosts its April Monthly Film Festival, which features its annual InFocus: Disability program. The day includes a presentation of the finalist films from this year's Easterseals Disability Film Challenge, the US premiere of Approaching Shadows, directed by Andrew Turner and Roque Cameselle, written by Steve Swindon and presented in Partnership with TAPE Community Music and Film, Spring Shorts, a collection of highlights from NFMLA's ongoing selection, and the Los Angeles Premiere of City of Love, the second feature from filmmaker Èric Boadella.
The day begins with an InFocus: Disability celebration of the tenth anniversary of the Easterseals Disability Film Challenge with a screening of all of the finalist films. The Easterseals Disability Film Challenge gives filmmakers—with and without disabilities—the opportunity to collaborate to tell unique stories that showcase disability in its many forms. The film challenge is a weekend-long filmmaking contest, open to all, that provides a platform for new voices in the entertainment industry. Each year, aspiring storytellers are prompted to creatively write, produce and complete a short film. Challenge winners receive invaluable access to entertainment professionals, opening the door to an industry notoriously difficult to enter.
Next, NFMLA presents the US premiere of Approaching Shadows, a visceral and poignant thriller about a couple separated by a kidnapping on their anniversary trip to the country. Approaching Shadows is the second feature film to be made by TAPE Community Music and Film, a charity in Wales which uses quality, original film production to support the engagement, involvement, training and employment of people of all ages, through an inclusive, collective and person-centered production model. The model is so notable that the first feature film the group made was entered into the BFI Archive due to the inclusive production model used in its creation. The feature is preceded by TAPE-produced short, Containing Safety.
The day's programming continues with Spring Shorts, an eclectic mix of short form work that includes experimental, narrative, music video, comedy and drama. The program explores themes of self-determination, survival, belief, grief and rebirth.
The night concludes with the Los Angeles premiere of City of Love, the second feature from award-winning Spanish writer-director Èric Boadella, a slow-burn of a film which follows one man's tumultuous attempts to reintegrate into society and attune to the people around him after 20 years in prison through driving for a ride share app.
NFMLA showcases films by filmmakers of all backgrounds throughout the year, across both our general and InFocus programming. All filmmakers are welcome and encouraged to submit their projects for consideration for upcoming NFMLA Festivals, regardless of the schedule for InFocus programming, which celebrates diversity, inclusion and region by spotlighting communities of filmmakers within our filmmaking community as part of our monthly program. This project is supported in part by the National Endowment for the Arts.
For any accessibility needs, please send a request to info@nfmla.org at least 72 hours prior to the event.
Schedule Details
Program #1 – Easterseals Disability Film Challenge Finalists
2:00 PM – 4:00 PM – Program
Program #2 – Feature Narrative | Approaching Shadows (plays with short Containing Safety) – Presented in Partnership with TAPE Community Music and Film
3:45 PM – 4:15 PM – Pre-Reception
4:15 PM – 6:00 PM – Program
6:00 PM – 6:15 PM – Audience Q&A
Program #3 – Spring Shorts
6:15 PM – 6:45 PM – Pre-Reception
6:45 PM – 8:00 PM – Program
8:00 PM – 8:15 PM – Audience Q&A
Program #4 – Feature Narrative | City of Love
8:15 PM – 8:45 PM – Pre-Reception
8:45 PM – 10:15 PM – Program
10:15 PM – 10:30 PM – Audience Q&A
Event Location
Event Entrance
1139 S Hill St, Los Angeles, CA 90015
Directions
---
Paid Parking
1133 S Olive St, Los Angeles, CA 90015
Directions