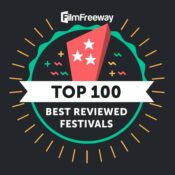 NFMLA Screens Monthly In Los Angeles
CELEBRATING THE SPIRIT OF TRULY INDEPENDENT STORYTELLERS
NewFilmmakers Los Angeles (NFMLA) screens short and feature films (narrative, documentary, experimental and animation), as well as music videos and new media projects by content creators of all backgrounds throughout the year in addition to our InFocus programming, which places a special emphasis on diversity, inclusion and region. All filmmakers are welcome and encouraged to submit their work which will be considered for all upcoming NFMLA Festivals, regardless of the InFocus programming.
NFMLA is a not-for-profit organization that champions emerging filmmakers from around the world and has screened over 3,000 films from 85+ countries. In an effort to showcase, support, educate and build relationships for next-gen filmmakers, NFMLA has rapidly expanded beyond the NFMLA Monthly Film Festival to host an array of workshops, panels, competitions and networking programs.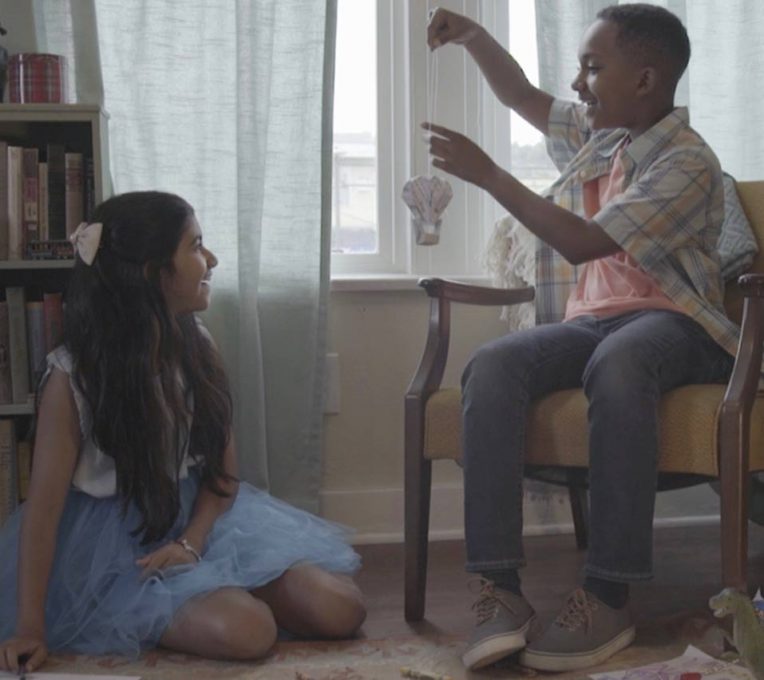 NFMLA is seeking submissions from filmmakers who are eager to gain access to industry professionals, audiences and resources. Our programming includes Festivals at the South Park Center in Downtown Los Angeles and select Festivals presented in partnership with the Academy of Motion Picture Arts and Sciences. NFMLA offers an unforgettable festival experience that helps kick start the careers of new storytellers.
The NFMLA Monthly Film Festival is a uniquely intimate opportunity that provides a filmmaker focused festival approach by an intently devoted team. The model, a monthly festival with a very small number of official selections per month, generally fewer than 20, provides filmmakers with maximum attention and commitment from the Festival audience, participants and staff. This format allows NFMLA to serve a similar number of filmmakers as most annual Festivals (around 180 per year), while being able to dedicate its efforts to a core group every 30 days throughout the year.
Each NFMLA Monthly Film Festival provides its official selection filmmakers meetings with professionals, press interviews with publications such as MovieMaker Magazine, industry panels, screenings, audience Q&A sessions, networking receptions and qualification for the Best of NFMLA Awards. In addition NFMLA awards cash grants through various NFMLA programs and initiatives such as NewNarratives in partnership with WarnerMedia 150, the Anthony Rhulen Film Fund and more.
The Festival boasts over 120,000 indie film supporters in the LA area and regularly has executives and creatives participate from Sony Pictures Entertainment, Amazon Studios, Showtime, Netflix, Warner Bros., United Talent Agency, NBCUniversal, HBO, NEON, Endeavor, Starz, Bad Robot, Creative Artists Agency, Management 360, AMC Studios, MGM, FilmNation, ICM Partners, Lionsgate, Magnolia Pictures, Paramount, Circle of Confusion, MACRO, Skydance and Blumhouse among an abundance of other agencies, management companies, production houses, distributors, studios, streamers and more.
SUBMITTING YOUR FILM FOR CONSIDERATION
NFMLA programs a few months in advance of each Festival. Submissions are open year-round and NFMLA highly encourages filmmakers to submit their newest work as early as possible to maximize their project's consideration window. Before submitting your film, please be sure to read our Terms and Conditions.
To submit your film, please follow the submission instructions below.
Review times will vary, and final decision notices are typically sent within four (4) to six (6) months of submission. If it has been over six (6) months since your film was submitted and you have not received a notification, please feel free to check in with us. In order to receive a reply, please submit all Submission Status Requests through the Submission Status Request Form here.
To submit your film, please follow the submission instructions below.
SUBMIT VIA ONLINE SUBMISSION FORM
You can also submit by filling out the form below. Be prepared to provide a private, password protected online screener link that will not expire (via Vimeo, etc) as well as proof of submission fee payment (via PayPal transaction code), which can be made using the link below.
Please use the payment buttons below. PayPal accepts Visa, MasterCard, American Express and Discover Card, even without a PayPal account.