Three award-winning Brazilian filmmakers who premiered their films at renowned festivals such as Sundance and SXSW, discuss the joys and challenges of bringing these debut films to life. From concept to distribution and everything in between.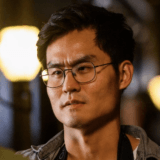 Edson Oda Writer/Director
About Edson Oda:
Edson Oda is a Japanese-Brazilian writer/director based in Los Angeles. He graduated from the University of São Paulo – bachelor's in Advertising – and completed his Master of Fine Arts in Film and Production at the University of Southern California. His first feature film NINE DAYS – starring Winston Duke, Zazie Beetz, Benedict Wong, Bill Skarsgard and Tony Hale – premiered at the Sundance Film Festival 2020 (U.S. Dramatic Competition), winning the Waldo Salt Screenwriting Award. Oda also wrote, directed and supervised projects for Amazon, Philips, Telefonica, Movistar, InBev, Whirlpool, Johnson & Johnson, Honda, Nokia. He's a BAFTA Breakthrough, a Sundance Screenwriters Lab Alumni and a Latin Grammy nominated director for best music video. Edson is represented by CAA and The Gotham Group – Film and TV – and by Eleanor Films – Commercials.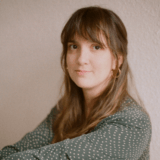 Iuli Gerbasi Director/Filmmaker
About Iuli Gerbasi:
Iuli Gerbasi is a Brazilian filmmaker who studied Cinema and Creative Writing. After her graduation, she worked as an assistant director for many Brazilian directors, while writing and directing her own short films that were selected for festivals like Toronto, Havana, and Brasília. Her first feature film, The Pink Cloud, a drama with touches of surrealism and sci-fi, had its world premiere at Sundance Film Festival 2021. It won prizes like Best Feature at Sofia International Film Festival, One Future Award at FilmFest München, Blood Window Award at Sitges, and Best Picture at Female Filmmakers Festival Berlin, among other prizes and official selections worldwide. The Pink Cloud received significant praise from critics. With 60 reviews, including great ones from Variety and The Atlantic, it has 93% positive ones on Rotten Tomatoes. Iuli's films explore interpersonal conflicts among characters who are on a journey of discovering themselves while adapting to difficult and sometimes absurd situations.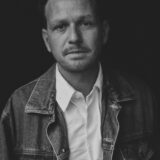 Mario Furloni Director/Writer/Cinematographer
About Mario Furloni:
Mario Furloni is a Brazilian director, writer and DP based in California. His feature debut, Freeland, premiered at SXSW and was released in late 2021.His short films have screened at major festivals such as Palm Springs, Aspen Shortfest, amongst others. As a director of photography, Furloni's naturalistic camerawork can be seen in several recent films, including the critically-acclaimed documentary The Return (Tribeca 2016) and the Academy Award nominated documentary Crip Camp.
About The Brazilian Filmmakers Collective:
Brazilian Filmmakers Collective (BrFC) is a collective of Brazilian filmmakers working internationally.  They gather to talk about their craft, share resources and support each other on new strategies to raise the representation of content and talent from Brazil in other territories.
IMPORTANT DETAILS:
This panel will take place virtually over ZOOM. Ticket purchasers will receive a ZOOM link to this panel 2 hours before the published start time. If you don't already have the ZOOM app, please make sure to download on your device before the panel start time.
If you purchase a ticket for our September Festival event prior to the date of this panel, you will also receive admission to this virtual panel, included as part of your pass.
If you are a current Annual Member of NFMLA, please email info@nfmla.org to receive a complimentary ticket to this panel. If you are not an Annual Member of NFMLA and would like to join, you can become a member here.
If you choose to join as an Annual Member of NFMLA, you can email info@nfmla.org after joining to receive your complimentary ticket.