Schedule:
International and Local Shorts Program
5:30PM – Pre-Reception
6:00PM – Screening
In Focus: Spotlight on Black Filmmakers
7:00PM – Pre-Reception
7:30PM – Screening
In Focus Shorts Program: Cinema of
the Middle East and Arabian Peninsula
8:30PM – Pre-Reception
9:15PM – Screening
Location:
Event Entrance
1139 South Hill St. Los Angeles, CA 90015
Directions
Parking
1133 South Olive St. Los Angeles, CA 90015
Directions
On July 25th, NewFilmmakers Los Angeles is thrilled to present its latest red-carpet screening event with three incredible short film programs, including an international shorts program and two brand new NFMLA In Focus programs. In between films, audiences can check out check out filmmaker Q&As relax and meet one another in the swanky AT&T center lounge and balcony over cocktails.
Following the NFMLA International Shorts Program, the NFMLA In Focus: Spotlight on Black Filmmakers program will showcase a multifaceted array of stunning cinema from important emerging Black directors across the globe. Then, NFMLA In Focus: Cinema of the Middle East will feature jaw-dropping films from such countries as Israel, Afghanistan, and Iran to paint a series of complex personal portraits set within the context of this unique cultural landscape.
Tickets for individual programs are only $5 in advance for single programs and $15 for all-access VIP tickets to all three programs with complimentary beverages.
[video_lightbox_youtube video_id="xw5As5ZvGp0″ width="640″ height="480″ anchor="https://www.newfilmmakersla.com/images/program/2015/July/Event%20Stills/LE.jpg"]
Late Expectations
International and Local Shorts Program
Director: Laurie Arakaki
Time: 13 Mins. – Country: USA/Local

» Film Synopsis
» Media Kit
[video_lightbox_youtube video_id="xekDAtMr1-Q" width="640″ height="480″ anchor="https://www.newfilmmakersla.com/images/program/2015/July/Event%20Stills/F.jpg"]
Fighter
International and Local Shorts Program
Director: Kelly Rozell
Time: 11 Mins. – Country: USA/France

» Film Synopsis
[video_lightbox_youtube video_id="tj7_MZ_J9DQ" width="640″ height="480″ anchor="https://www.newfilmmakersla.com/images/program/2015/July/Event%20Stills/P.jpg"]
Painless
International and Local Shorts Program
Director: Dylan Stern
Time: 12 Mins. – Country: USA/Local

» Film Synopsis
Jack of All Trades
International and Local Shorts Program
Director: Gregory T. Evans
Time: 6 Mins. – Country: USA

» Film Synopsis
[video_lightbox_youtube video_id="U2x-0ZitCz0″ width="640″ height="480″ anchor="https://www.newfilmmakersla.com/images/program/2015/July/Event%20Stills/S.jpg"]
Security
International and Local Shorts Program
Director: Romulo Alejandro
Time: 11 Mins. – Country: USA/Local

» Film Synopsis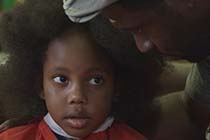 Rites
In Focus: Black Cinema
Director: Stacey Muhammad
Time: 13 Mins. – Country: USA/Local

» Film Synopsis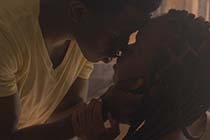 Roubado
In Focus: Black Cinema
Director: Erica Watson
Time: 18 Mins. – Country: France/USA/Local

» Film Synopsis

[video_lightbox_youtube video_id="uMuBSqtm2Qw" width="640″ height="480″ anchor="https://www.newfilmmakersla.com/images/program/2015/July/Event%20Stills/CC.jpg"]
Crack Capitalism
In Focus: Black Cinema
Director: Eric Alexander-Hughes
Time: 32 Mins. – Country: USA/Local

» Film Synopsis
» Media Kit
[video_lightbox_youtube video_id="8MvwYKypyrg" width="640″ height="480″ anchor="https://www.newfilmmakersla.com/images/program/2015/July/Event%20Stills/ID.jpg"]
id(ENTITY)
In Focus: Black Cinema
Director: Cassell A. Ferere
Time: 7 Mins. – Country: USA

» Film Synopsis
Revival
In Focus Shorts Program: Cinema of the Middle East and Arabian Peninsula
Director: Nadav Lazare
Time: 25 Mins. – Country: Israel

» Film Synopsis
[video_lightbox_youtube video_id="b_1GZMiNXSc" width="640″ height="480″ anchor="https://www.newfilmmakersla.com/images/program/2015/July/Event%20Stills/J.jpg"]
Junk Girl
In Focus Shorts Program: Cinema of the Middle East and Arabian Peninsula
Director: Mohammad Zare
Time: 15 Mins. – Country: Iran

» Film Synopsis
» Media Kit
Niro and Flicka
In Focus Shorts Program: Cinema of the Middle East and Arabian Peninsula
Director: Hai Afik
Time: 30 Mins. – Country: Israel

» Film Synopsis