Community Partners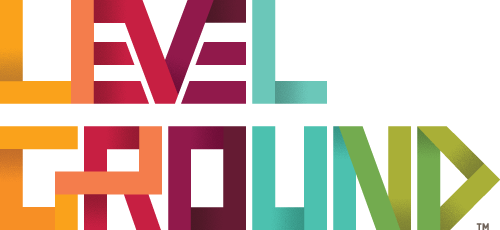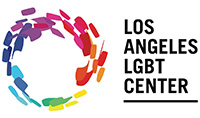 Schedule:
Monthly Film Festival Program: Short Films
4:15PM – Pre-Reception
4:45PM – Screening
In Focus Program: LGBT Short Films
5:45PM – Pre-Reception
6:15PM – Screening
In Focus Program: LGBT Documentary Feature
7:15PM – Pre-Reception
7:45PM – Screening
In Focus Program: LGBT Narrative Feature
8:45PM – Pre-Reception
9:15PM – Screening
Location:
Event Entrance
1139 South Hill St. Los Angeles, CA 90015
Directions
Parking
1133 South Olive St. Los Angeles, CA 90015
Directions
This month, the NewFilmmakers Los Angeles In Focus series will be celebrating LGBT Pride month by spotlighting films from and about the LGBT community. On Saturday, June 27th, NFMLA will present one monthly film festival shorts program, followed by three In Focus: LGBT programs consisting of four shorts, a documentary feature, and a narrative feature.
First, arrive at 4:15 to see a plethora of different stories from the community and beyond during the two short film programs. Next, get an intimate look into the trials, tribulations, and incredible performances of the bravest voices from the Trans community in the Philippines in feature documentary Shunned. Then, quell your post-binge craving for more Orange is the New Black with Kittens in a Cage, a larger-than-life Women's prison film that tells the story of ukelele-playing bad girl Junie Butler, her pyromaniac cellmate, a power-hungry prison matron, and an axe-murdering beauty queen.
In between films, make sure to mingle over cocktails and beats at the reception inside the AT&T center's beautiful balcony and lounge. Order your tickets today to ensure that you get a seat–there might even be surprise performances in store!
[video_lightbox_youtube video_id="dPmeMU9B4ck" width="640″ height="480″ anchor="https://www.newfilmmakersla.com/images/program/2015/June/Event%20Stills/Stomach.jpg"]
The Stomach
Monthly Film Festival Program: Short Films
Director: Ben Steiner
Time: 15 Mins. – Country: UK

» Film Synopsis
[video_lightbox_youtube video_id="PsHqTdiaAWk" width="640″ height="480″ anchor="https://www.newfilmmakersla.com/images/program/2015/June/Event%20Stills/DeathOfAGovernmentClerk.jpg"]
Death of a Government Clerk
Monthly Film Festival Program: Short Films
Director: Mykyta Samusiev
Time: 19 Mins. – Country: USA/Local

» Film Synopsis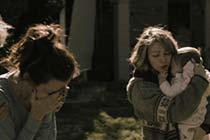 Ryan
Monthly Film Festival Program: Short Films
Director: Holly Dorff Long
Time: 8 Mins. – Country: USA/Local

» Film Synopsis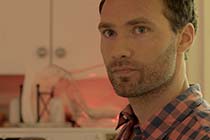 Split End
Monthly Film Festival Program: Short Films
Director: Edward Shieh
Time: 6 Mins. – Country: USA/Local

» Film Synopsis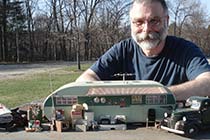 Elgin Park
In Focus Program: LGBT Short Films
Director: Danny Yourd
Time: 10 Mins. – Country: USA

» Film Synopsis
[video_lightbox_youtube video_id="Yrk0CRjd46s" width="640″ height="480″ anchor="https://www.newfilmmakersla.com/images/program/2015/June/Event%20Stills/Alex.jpg"]
Alex
In Focus Program: LGBT Short Films
Director: Sondre Fristad
Time: 9 Mins. – Country: Norway

» Film Synopsis
[video_lightbox_youtube video_id="mBJGuvmwKrc" width="640″ height="480″ anchor="https://www.newfilmmakersla.com/images/program/2015/June/Event%20Stills/PrettyBoy.jpg"]
Pretty Boy
In Focus Program: LGBT Short Films
Director: Cameron Thrower
Time: 12 Mins. – Country: USA/Local

» Film Synopsis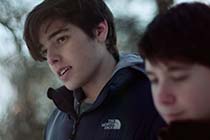 After School
In Focus Program: LGBT Short Films
Director: Sam Greisman
Time: 6 Mins. – Country: USA

» Film Synopsis
[video_lightbox_youtube video_id="3uDO7fZkQHE" width="640″ height="480″ anchor="https://www.newfilmmakersla.com/images/program/2015/June/Event%20Stills/Shunned.jpg"]
Shunned
In Focus Program: LGBT Documentary Feature
Director: Janice Villarosa
Time: 70 Mins. – Country: Philippines

» Film Synopsis
[video_lightbox_youtube video_id="FFx6BHuGzqs" width="640″ height="480″ anchor="https://www.newfilmmakersla.com/images/program/2015/June/Event%20Stills/KittenInACage.jpg"]
Kittens in a Cage
In Focus Program: LGBT Narrative Feature
Director: Jillian Armenante
Time: 105 Mins. – Country: USA/Local

» Film Synopsis