Latinos as Heroes: In Conversation with Robert Rodriguez
Robert Rodriguez has always understood the importance of representation on screen and behind it. He places an emphasis on showcasing the Latinx community as heroes – particularly in the Spy Kids franchise. In conversation with journalist and film critic Carlos Aguilar, we will dive deep into the storytelling that aims to inspire a new generation of young heroes.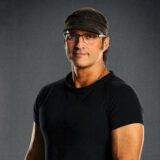 Robert Rodriguez
About Robert Rodgriuez:
Robert Rodriguez is a film director, screenwriter, producer, cinematographer, editor and composer.
While a student at the University of Texas at Austin in 1991, Robert Rodriguez wrote the script to his first feature film while sequestered at a drug research facility as a paid subject in a clinical experiment. That paycheck covered the cost of shooting his film. He planned to make the money back by selling the film to the Mexican home video market.
The film, El Mariachi, went on to win the coveted Audience Award at the 1993 Sundance Film Festival, and became the lowest budget movie ever released by a major studio. Rodriguez wrote about these experiences in Rebel Without a Crew, a perennial guide for the independent filmmaker.
Rodriguez went on to write, produce, direct and edit a series of successful films including Desperado, From Dusk Till Dawn, The Faculty, the Spy Kids franchise, Once Upon a Time in Mexico, Frank Miller's Sin City, The Adventures of Sharkboy and Lavagirl in 3D, Grindhouse, Machete and Sin City 2: A Dame To Kill For, and embarked on a collaboration with iconic film director James Cameron on the film adaptation of Alita: Battle Angel which Cameron is producing alongside Rodriguez directing.
In 2000, Rodriguez founded Troublemaker Studios, an Austin, Texas based production facility of which he is co-owner and president. The studio includes a world-renowned visual effects house, music and publishing arms and has played a primary role in making Austin a vibrant filmmaking hub.
To commemorate the 25th anniversary of El Mariachi Rodriguez went back to his roots and launched a docu-series for El Rey Network in which he invited 5 filmmakers to make a feature film for only 7000 dollars and 14 days to shoot called Rebel without a Crew. In addition to the series, he also challenged himself to make a feature film under the same constraints, that film is titled Red 11.  Red 11 production was also documented for a 6-part docu-series featuring Rodriguez and his son Racer making the film called Rebel without a Crew: The Robert Rodriguez Film School.  Red 11 and a sneak preview of the docu-series had its world premiere at SXSW in March of 2019
In 2017, Rodriguez, alongside his sons Racer and Rebel, formed Double R Productions, a development and production company with capabilities to produce media projects across film, television, gaming, and interactive platforms. In addition to Red 11, Double R produced a state of the art VR live-action short called the The Limit as well as the feature film, We Can Be Heroes, in partnership with Netflix.
We Can Be Heroes has become Netflix's 6th most popular film of all time. He recently directed the Lady Gaga/Ariana Grande video Rain on Me, the feature film Hypnotic, and an episode of The Mandalorian which led to the Star Wars series The Book of Boba Fett.
He recently completed a reboot of Spy Kids, titled SPYkids ARMAGEDDON.
He resides in Austin, Texas.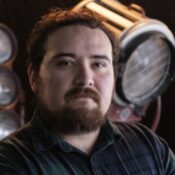 Carlos Aguilar Film Critic / Journalist
About Carlos Aguilar:
Originally from Mexico City, Carlos Aguilar was chosen as one of 6 young film critics to partake in the first Roger Ebert Fellowship organized by RogerEbert.com, the Sundance Institute and Indiewire in 2014. Aguilar's work has appeared in prestigious publications such as Los Angeles Times, The Wrap, Indiewire, Vulture, RogerEbert.com, MovieMaker Magazine, Remezcla, Filmmaker Magazine, Variety Latino, Slate, Bustle, Americas Quarterly, among others. He is a member of the Los Angeles Film Critics Association (LAFCA).
Besides his work in journalism, Aguilar regularly works as a screener for the Sundance Film Festival and a screenplay reader for Sundance's Screenwriters Lab. Carlos Aguilar has also been on the jury at renowned festivals such the Palm Springs International Film Festival, Outfest Los Angeles, the Gasparilla International Film Festival, the Louisiana International Film Festival, and the Los Angeles Indian Film Festival.
Aguilar currently co-hosts, One Week Only, a weekly podcast highlighting independent and international cinema. He also regularly participates in panel discussions about the importance of people of color in film criticism and his experience as a DACA recipient working in the film industry.
IMPORTANT DETAILS:
This panel will take place virtually over ZOOM. This panel will be complimentary and open to the public. Those who register will receive a ZOOM link to this panel 2 hours before the published start time. If you don't already have the ZOOM app, please make sure to download on your device before the panel start time.