Community Partners
SCHEDULE
Shorts Program #1
5:00PM Pre-screening Reception
5:40PM Short Film Screenings
6:50PM Post-screening Q&A
Shorts Program #2
7:10PM Pre-screening Reception
7:50PM Short Film Screenings
9:15PM Post-screening Q&A
Feature Program – InFocus: Youth Cinema
9:30PM Pre-screening Reception
10:10PM Short Film Screenings
11:30PM Post-screening Q&A
Location:
Event Entrance
1139 S. Hill Street, Los Angeles 90015
Directions
Parking
1133 South Olive Street, Los Angeles, CA 90015
Directions
Join NewFilmmakers Los Angeles (NFMLA) on Saturday, August 26th in celebrating independent cinema! The first program of the evening highlights 7 remarkable short films from emerging filmmakers. Their unique voices provide a wide range of narratives and genres, from a comedy about a small-time con artist forced to babysit his neighbor's little brother, a music video about societal integration after incarceration, and a riveting drama about redemption in the face of overwhelming darkness. The second program, in partnership with the Alliance of Women Directors (AWD), showcases 5 intriguing films from some of the immensely talented female filmmakers.
In the third and final program of the evening, NFMLA presents an installment of InFocus: Youth Cinema. This marks the LA PREMIERE for the feature comedy "How to Get Girls." From comedic masterminds Omri Dorani and Zach Fox and starring a stellar cast of recognizable comedic talents, this raunchy comedy tells the story of an awkward high schooler taking advantage of his childhood best friend's newly developed good looks in order to get girls.
Throughout the event, attendees will have opportunities to mingle with the filmmakers, industry supporters and film lovers over cocktails in the Filmmaker Lounge at the South Park Center in Downtown Los Angeles.
Shorts Program #1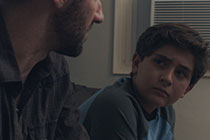 Con Boys
Dir. & Writ. by Ryan Casselman
Time: 9 Mins. – USA

» Film Synopsis
» Media Kit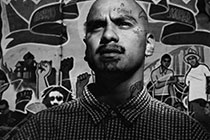 Twenty-Something (Pet Shop Boys)
Quelle vie!
Dir. & Writ. by Joakim Scheidegger
Time: 12 Mins. – Switzerland

» Film Synopsis
» Media Kit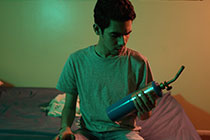 Plastic Ankles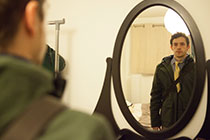 833
Dir. & Writ. by Vijay D. Varu
Time: 10 Mins. – UK

» Film Synopsis
» Media Kit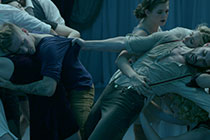 Kinesthesia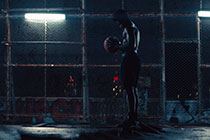 The Cage
Shorts Program #2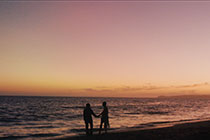 Come Here Often?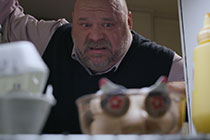 Irving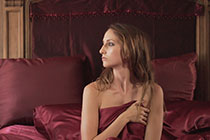 The Singing Bones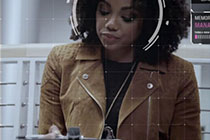 Real Artists
Dir. by Cameo Wood
Time: 12 Mins. – USA

» Film Synopsis
» Media Kit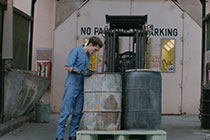 Waste
Dir. by Justine Raczkiewicz
Time: 16 Mins. – USA

» Film Synopsis
» Media Kit
Feature Program – InFocus: Youth Cinema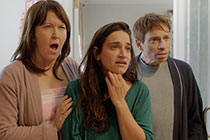 How to Get Girls
Dir. & Writ. by Omri Dorani & Zach Fox
Time: 88 Mins. – USA

» Film Synopsis
» Media Kit