As 2016 comes to a close, NFMLA wants to give thanks to our dedicated​ supporters. We are grateful to our partners, sponsors, filmmakers, and community worldwide. With your contributions each year, we have been able to grow significantly and expand our programming, which allows us to support even more indie talents as well as our ​ever growing audience.
On November 19th, NFMLA kicks off the night with a special program in partnership with the International Screenwriters Association (ISA). Presenting four unforgettable stories of heartfelt characters that tap into the bittersweet journey of life. Join the pre-reception to learn about the ISA and meet their amazing staff and members! Audience Q&A led by ISA staff member, award winning writer and mentor, Max Timm.
"…thrilled to partner with NFMLA , we strive to encourage and inspire up and coming artists across diverse backgrounds and have aimed to do so with this program. The films are story-centered, character-driven pieces of craft, intelligence, humor and heart, and we are very pleased to present them to you.", Molly ​Kasch, Director of Operations, ISA.​
For our second program of the evening, NFMLA InFocus invites attendees to explore American Indian and Aboriginal cultures and their influence on modern cinema. This program opens with the winner of the Lexus Short Films series (in partnership with The Weinstein Company), "MESSiAH". The film is followed by two additional shorts; one serving as an interpretive study of how the confrontation of ego in youth can cloud better judgment and the other a savage story of a proud tribal leader's fall from grace.
Closing the evening is our feature film program with the LA premiere of "BlowTorch", a gritty crime story about a widowed mother Ann Willis, who stalks a group of Brooklyn gangsters to uncover the truth about her son's brutal murder. Lead by Lois Robbins (as Ann) along with Jack Falahee, Billy Baldwin, Armande Assante and Jared Abrahamson (as Ann's son). Filmmakers and talent will be in attendance and participating in the audience Q&A led by Danny DeLillo.
SCHEDULE
Shorts #1 in Partnership with ISA
5:00PM Pre-screening Reception
5:45PM Short Film Screenings
7:00PM Post-screening Q&A
SHORT PROGRAM #2 Infocus: American
Indian​ & ​Aboriginal Cultures and their
Influence in Modern Cinema
7:00PM Pre-screening Reception
7:45PM Short Film Screenings
8:30PM Post-screening Q&A
Feature Program
8:45PM Pre-screening Reception
9:15PM Short Film Screenings
10:40PM Post-screening Q&A
Location:
Event Entrance
1139 S. Hill Street, Los Angeles 90015
Directions
Parking
150 W. 12th Street, Los Angeles, CA 90015
Directions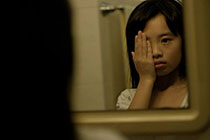 Sophie
Shorts Program #1
Dir. Alle Hsu
Time: 13 Mins – Country: USA/China

» Film Synopsis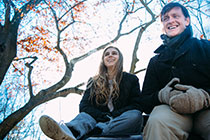 Snip
Shorts Program #1
Dir. Jenna Gelenberg
Time: 20 Mins. – Country: USA

» Film Synopsis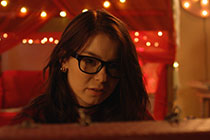 Loveology
Shorts Program #1
Dir. Mark Manalo
Time: 20 Mins. – Country: USA

» Film Synopsis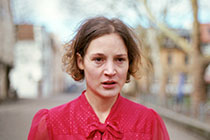 Pitter Patter Goes My Heart
Shorts Program #1
Dir. Christoph Rainer
Time: 20 Mins – Country: Austria/Germany/USA

» Film Synopsis
» Media Kit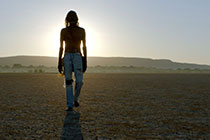 Messiah
Shorts Program #2
Dir. Damian Walsh-Howling
Time: 15 Mins – Country: Australia

» Film Synopsis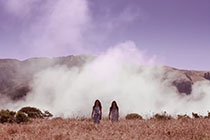 Dreaming Awake & the Exquisite Doors of the Fractal Self
Shorts Program #2
Dir. Blaise Godbe Lipman
Time: 13 Mins. – Country: USA

» Film Synopsis
» Media Kit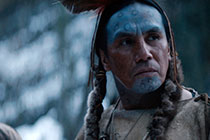 Lost Face
Shorts Program #2
Dir. Sean Meehan
Time: 15 Mins. – Country: Canada/Australia

» Film Synopsis
» Media Kit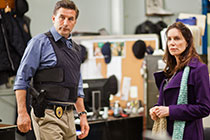 Blowtorch
Feature Program
Dir. Kevin Breslin
Time: 85 Mins. – Country: USA

» Film Synopsis
» Media Kit