Moderator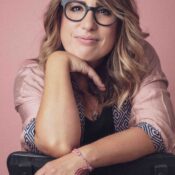 Alison Mann
Fourth Wall Animation
Panelists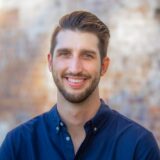 Ryan Greaves
Animation Producer & Writer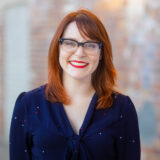 Tania Vincent
Animation Director & Writer/Animator
Join NewFilmmakers Los Angeles (NFMLA) for a conversation with experienced animation team Tania Vincent and Ryan Greaves, whose projects include an upcoming animated feature film for Universal Pictures, as well as the upcoming animated feature adaptation of the graphic novel Scarygirl, starring Sam Neill and Anna Torv and slated for theatrical release this Halloween, with Madman & CAA.
The conversation will center on the animation industry, production of animated film and television, and well as directing, writing, and producing in the industry with studios. We will discuss developing animated projects, creative collaboration in animation, and advice for emerging creatives and animators.
This conversation will be moderated by Alison Mann, Talent Manager & Co-Founder at Fourth Wall Management, as well as Co-Founder of BRIC Foundation.
About Tania Vincent & Ryan Greaves
Tania Vincent & Ryan Greaves are a screenwriting, directing & producing double act, currently based in Brisbane, Australia. In 2020, they were selected for the Imagine Impact screenwriting initiative, which led to their live-action family adventure feature being sold to Netflix US.
Most recently, Tania co-directed and Ryan produced the animated feature film adaptation of the graphic novel Scarygirl, for MadMan Entertainment & CAA. The film stars Sam Neill, Tim Minchin, Anna Torv and a whole host of incredible Australian talent. It is set for theatrical release this Halloween 2023.
Currently, Tania is directing and Ryan is producing an animated feature film they also wrote together called The Sloth Lane; a CG animated feature for Universal Pictures that is set for release in Mid 2024. This will make Tania the first woman to write and direct an animated feature in Australia.
Previously, Ryan wrote and co-produced the Universal Pictures animated feature Daisy Quokka: World's Scariest Animal (2021), and produced & wrote the award-winning S is for Storytelling segment for the 47th season of Sesame Street. Tania is a director with 16 years of animation experience. She has worked at numerous award-winning studios on both 3D & 2D projects. Most recently, she wrote & directed an 18-part, 2D animated mini-series called Smiling Mind Creek that promotes emotional intelligence for pre-schoolers.
Tania & Ryan specialise in writing and creating wild, fun family adventures that combine comedy and heart; the kind that they fell in love with as kids!
(They are repped by Alison Mann and Sydney Blanke at Fourth Wall Management.)
ALISON MANN is a Talent Manager and Co-President of Fourth Wall Animation at FourthWall Management. In her role, Mann is responsible for managing talent and strategizing the development and talent for the feature film, international and series-based projects, collaborating with business affairs, recruiting, and the creative team to foster new relationships with key creatives within the animation industry. She is also the co-founder of BRIC Foundation, an organization set up to solve how to create new access points for women and people from underrepresented groups so they can excel at creative leadership and to enable culture change through engaging and empowering talent. As creative and supporter of talent, Mann is passionate about storytelling and identifying and working with inspiring creators that can continue to elevate the animation industry.