Moderator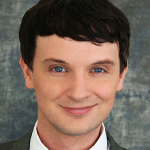 Danny De Lillo
SCREEN International / NFMLA Board Chair
---
Leah began her career as a casting assistant in 1991 working for legendary casting director and mentor Jaki Brown and Kimberly Hardin. Climbing the casting ladder, Leah also assisted on films like CB4 starring Chris Rock and the cult classic Friday starring Ice Cube and Chris Tucker.
In 1994, Leah landed a coveted casting position as the assistant to Leslie Litt, Senior VP of Casting at Warner Brothers. Within two years Leah earned a promotion to casting executive and began working on Emmy Award-winning television shows such as Friends and Suddenly Susan. Leah went on to cast The Wayans Brothers and For Your Love, which received six NAACP Image Awards nominations.
In 2001, Leah left WBTV to start LDB Casting, the company she owns and operates today. As an independent casting director, Leah works across genres securing talent for films like 2 Fast 2 Furious, Shadow Boxer, ATL and The Paperboy, starring Matthew McConaughey, Nicole Kidman, Zac Efron, John Cusack, Macy Grey and David Oyelowo. In 2013, Leah cast the award-winning film The Butler, which starred Oprah Winfrey, Forrest Whitaker, Liev Shreiber, Robin Williams, James Marsden, John Cusack, Cuba Gooding, Jr.,Terrence Howard and rising star YaYa DaCosta.
Leah is the recipient of the Hamilton Award for Outstanding Casting for The Butler and the Casting Society of America's Outstanding Achievement in Casting for a Television Drama award for her work on Empire. The Casting Society of America recently appointed her to its board of directors, where she serves as the only African-American member of the board. Through her nonprofit the Help Give Care Foundation, Leah dedicates her time to impacting the futures of women in her community who are in need of second chances.
The younger sister of Academy-Award-nominated director Lee Daniels, Leah is hard at work expanding the family's real-life empire. Alongside her beloved husband and adult children, Leah's hard at work on several new ventures including the formation of a television and film production company, "1oneninety5 Productions," a nod to the year she was married.
In this interview, Leah will give her perspective as a casting director and producer, tips and experience for actors, directors, casting directors, producers and storytellers, her future projects and advice for filmmakers during this period.
Once you purchase a ticket, we will send you an email with ZOOM login information to the April 16th, NFMLA Interview Series. If you don't already have the ZOOM APP you can download it on your computer or phone. Visit https://zoom.us/download to find "Zoom Mobile Apps" and download it. Zoom can be downloaded from the Apple App Store or Google Play.
If you are a current Annual Member of NFMLA, please email andrew@nfmla.org to receive the discounted member's link for 50% off. If you are not an Annual Member of NFMLA, you can become one here: https://www.newfilmmakersla.com/membership/
After joining as an Annual Member of NFMLA, you can email andrew@nfmla.org to receive the discounted member's ticket link for 50% off.
Event has ended.