Join NewFilmmakers Los Angeles (NFMLA) for a conversation with Ana Souza (Manager of Programming and Programmer at Sundance Institute) and Diana Sánchez Maciel (film programer/educator at CAFILM, shorts programmer at Sundance Film Festival), who will discuss film programming and curation at film festivals.
Topics of conversation will include how programmers approach their selection process, advice and best practices for filmmakers submitting to and attending festivals, how the festival and programming landscape has evolved, as well as programming to highlight diverse voices.
This panel will be moderated by Max Cea, culture writer for Esquire.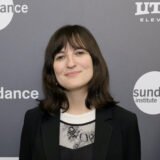 Ana Souza Sundance Institute
About Ana Souza:
Born in Brazil, Ana Souza was partially raised in The Netherlands and now resides in Los Angeles. She is the Manager of the Programming department at Sundance and a Programmer on the features team, focusing on U.S and International fiction films across sections. In addition to her work at Sundance, she is the Director of Programming at the Sun Valley Film Festival and the Forum Producer for the Palm Springs International ShortFest. She has also programmed for AFI FEST, Outfest, the Indian Film Festival of Los Angeles, and the LA Film Festival in the past, and she has worked in various capacities for LALIFF, Ambulante California, and NALIP's Latino Media Fest, among others. She holds a B.A. from the University of Warwick and an M.A. from the University of Southern California.
She has served on various juries, among them the Palm Springs International ShortFest, the Odessa Film Festival, the Atlanta Film Festival, the Riga International Film Festival, Olhar do Cinema Curitiba, Projeto Paradiso's incubator, the Mammoth Lakes Film Festival, Rodando Paginas, and for the MacDowell Artist Residency Fellowship. She has been a programming fellow for Film Independent's Project Involve and the Film Society of Lincoln Center's Industry Academy.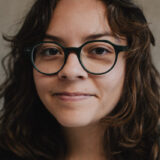 Diana Sánchez Maciel CAFILM, Sundance
About Diana Sánchez Maciel:
Diana Sánchez Maciel is a producer and programmer born in Mexico City and raised in California. Her work ranges from experimental films to producing documentary films. Diana is an advocate of artist-made, non-commercial cinema in her role as board president of San Francisco Cinematheque, and her work as programmer/educator at CAFILM and shorts programmer at Sundance Film Festival.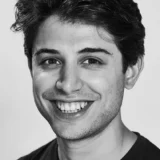 Max Cea Esquire Magazine
About Max Cea:
Max Cea is a culture writer and filmmaker. He currently writes about movies for Esquire. He has made the short films Lost City and Fried Shrimp.
IMPORTANT DETAILS:
This panel will take place virtually over ZOOM. Ticket purchasers will receive a ZOOM link to this panel 2 hours before the published start time. If you don't already have the ZOOM app, please make sure to download on your device before the panel start time.
If you purchase a ticket for our September Festival event prior to the date of this panel, you will also receive admission to this virtual panel, included as part of your pass.
If you are a current Annual Member of NFMLA, please email info@nfmla.org to receive a complimentary ticket to this panel. If you are not an Annual Member of NFMLA and would like to join, you can become a member here.
If you choose to join as an Annual Member of NFMLA, you can email info@nfmla.org after joining to receive your complimentary ticket.