Panelist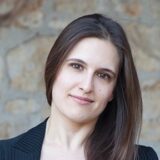 Asalle Tanha
Warner Bros. Animation, Cartoon Network Studios
Moderator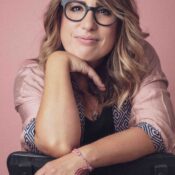 Alison Mann
Fourth Wall Animation
Join NewFilmmakers Los Angeles (NFMLA) for a conversation with Asalle Tanha, Senior Director of Development of Longforms at Warner Bros. Animation and Cartoon Network Studios. Asalle will discuss the development and production of animated films and television at Warner Bros. and Cartoon Network, her experience working with talented, diverse animators and creators, as well as the animation industry as a whole and how it has changed over the years, and advice for emerging creatives in the animation field.
About Asalle Tanha:
Asalle Tanha is an Iranian-American executive who is the Senior Director of Development of Longforms at Warner Bros. Animation and Cartoon Network Studios. Asalle is responsible for finding, developing, and selling animated movies and specials across a variety of demographics and genres. She is passionate about making auteur, artist-driven content accessible to wide audiences.
For Cartoon Network, Asalle developed the Emmy, NAACP Image Award, and GLAAD Media Award-nominated series Craig of the Creek, as well as Victor and Valentino, Apple & Onion, and Infinity Train, and Tig 'n Seek and The Fungies for HBO Max. She has also developed 20 artist-led shorts and is the creative executive behind Adult Swim's YouTube sensation Come and Learn with Pibby.
She began her career in Pixar's story department and prior to that, began her education in note-giving by attending Telluride programmer screenings. Asalle is a proud two-time alum of the Telluride Student Symposium and holds degrees from both UC Berkeley and the London School of Economics.
About the moderator:
Alison Mann is a Talent Manager and Co-President of Fourth Wall Animation at FourthWall Management. In her role, Mann is responsible for managing talent and strategizing the development and talent for the feature film, international and series-based projects, collaborating with business affairs, recruiting, and the creative team to foster new relationships with key creatives within the animation industry. She is also the co-founder of BRIC Foundation, an organization set up to solve how to create new access points for women and people from underrepresented groups so they can excel at creative leadership and to enable culture change through engaging and empowering talent. As creative and supporter of talent, Mann is passionate about storytelling and identifying and working with inspiring creators that can continue to elevate the animation industry.