Join NewFilmmakers Los Angeles (NFMLA) for an engaging conversation with Brian Yorkey, creator of the Netflix series 13 Reasons Why and Pulitzer Prize-winning playwright, moderated by Dino-Ray Ramos, founder and editor-in-chief at DIASPORA. We will discuss Brian's career in writing for the screen and stage, creating and executive producing the Netflix hit 13 Reasons Why, and the state of the industry today.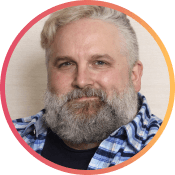 About Brian Yorkey:
Brian Yorkey has served as the creative force behind Netflix's hit series 13 Reasons Why, serving as showrunner, writer and executive producer for the show's four seasons. Prior to 13 Reasons Why, Yorkey served as co-creator (with composer Tom Kitt) of the acclaimed Broadway musical Next to Normal, which earned them a Tony Award for Best Original Score – Drama in 2009 and the Pulitzer Prize for Drama in 2010. Yorkey and Kitt's additional theater credits include If/Then, starring Idina Menzel, which earned a 2014 Tony Nomination for Best Original Score – Drama, along with a 2016 stage musical of Freaky Friday, which subsequently became a TV musical that aired on the Disney Channel. Yorkey also collaborated with Sting and three-time Academy Award nominee John Logan on the Broadway musical The Last Ship.
Once you purchase a ticket, we will send you an email with ZOOM link. If you don't already have the ZOOM APP you can download it on your computer or phone.
If you are a current Annual Member of NFMLA, please email info@nfmla.org to receive a complimentary ticket to this event. If you are not an Annual Member of NFMLA, you can become one here: https://www.newfilmmakersla.com/membership/
After joining as an Annual Member of NFMLA, you can email info@nfmla.org to receive your complimentary ticket.