Panelist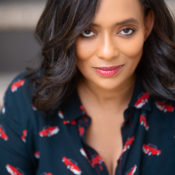 Tamika Lamison
Commercial Directors Diversity Program (CDDP), PhilmCO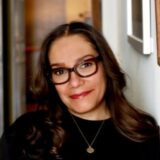 Roxanne Artesona
CDDP, ROXANNEandco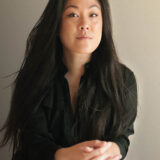 Erica Eng
Former CDDP Fellow
Moderator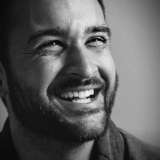 Mohammad Jaffrey
FREE THE WORK
Join NewFilmmakers Los Angeles (NFMLA) for a conversation with the Commercial Directors Diversity Program (CDDP), which works to increase the representation of women and historically underrepresented directors specializing in commercials and marketing communications. The panelists will discuss the program, which lasts for 4-6 months and consists of workshops, mentorships, networking, shadowing, a $25,000 grant to make a spec commercial, and an industry showcase to share the work. Applications are open now and will close on February 6th, 2023.
Panelists will include: Tamika Lamison (Executive Director of the CDDP), Roxanne Artesona (Advisory Board Committee of the CDDP), and Erica Eng (previous CDDP fellow, and NFMLA alumni filmmaker).
This panel will be moderated by Mohammad Jaffrey, Donor & Development Lead at FREE THE WORK.
About the Commercial Directors Diversity Program (CDDP):
5 Directing fellows are chosen and paired with 5 mentoring production companies, 5 agencies, and 5 post-production companies who mentor them throughout out the process and help them to create a spec commercial. There fellows, finalists & Semi-finalists attend 14-16 workshops either virtually or in person, with panelists that share their experience and knowledge in every aspect of the commercial industry from Bidding & Treatments to working with Clients, Agencies and Creatives on set. The program culminates in a Showcase celebration at the DGA in which over 300 commercial industry professionals see the directors work. This program was creating during negotiations between the DGA and the AICP.
More about the program and application can be found at: https://www.cddprogram.com/
About Tamika Lamison:
Tamika is currently serving as the SVP of Development and Production at PhilmCo (www.philmcomedia.com), a film company with a double bottom line of art advocacy and commerce. She is an award winning actor, writer, director, and producer who has produced/written/directed many shorts, features, and documentaries including: "Ferguson Rises", "Last Life," "Spin," "Hope," "The 3rd Era of Medicine," "The Male Groupie," and others. Her first script, "The Jar By The Door," was a Sundance Finalist and won several awards including IFP's Gordon Parks Indie Film Award. She was also the Director and DP on BET's first reality show, "College Hill." As a graduate of The American University and Howard University one of Tamika's biggest passions is giving back. She was a Research Consultant at the Academy of Motion Picture Arts and Sciences helping to develop their Academy Gold Program, before accepting a position as the Executive Director of the Commercial Directors Diversity Program (CDDP) in which she built an Inclusion & Diversity Program under the umbrella of the Directors Guild of America (DGA) and the Association of Independent Commercial Producers (AICP). Tamika also created and founded Make A Film Foundation (MAFF)- a non-profit that grants 'film wishes' to children who have serious or life-threatening medical conditions by teaming them with noted actors, writers, and directors who help them create short film legacies. Through MAFF, Tamika has produced several award winning short films and over 100 short documentaries with the most recent being, "The Black Ghiandola" directed by Catherine Hardwicke, Theodore Melfi, and Sam Raimi. Tamika was recently honored with the 'Trailblazer Award' from the Baron Jay Foundation for her various levels of impact and service in the entertainment industry. A list of honors and awards include: Cinema for Peace Award, ABC/Disney Fellowship in Screenwriting, AFI Directing Workshop for Women, CBS Directing Fellowship. Currently, Tamika is in her 3rd Season as Staff Writer and Supervising Producer of the Amazon Prime/UMC series "Monogamy". She is also pitching her Original One Hour Dramedy series, "B.E.E.S." which was a finalist for the Producer's Guild Power of Diversity Award.
About Roxanne Artesona:
A lifelong New Yorker, Roxanne grew up in the Bronx attending The High School of Performing Arts and was a scholarship recipient at the Alvin Ailey American Dance Theatre. After graduating from NYU's Tisch School of the Arts and Gallatin School of Individualized Study, she translated her passion for the arts into an aptitude for recognizing and championing creative talent. She sincerely believes in everyone she represents with a personal investment in their success. Roxanne is proud to be a MAIP Coach for the 2017, 2018 summer program. She sits on the Advisory Board for the CDDP Program.
ROXANNEandco represents creative talent. They believe in the power of storytelling to affect change; and helping clients produce thought provoking, socially relevant work that can generate or join conversations that matter. Her team follows these guiding tenets: stay tenacious, integrity rules, be open minded, and always believe in your talent.
About Erica Eng:
Erica is a fifth-generation Chinese American director based out of Los Angeles. Her film "Americanized" screened at NewFilmmakersLA, Atlanta Film Festival, Cleveland International, and Urbanworld among others. The film based on her experiences playing high school basketball took home 25 awards including "Best Short Film" (Bentonville Film Festival), "Young Cineastes Award" (Palm Springs International ShortFest), "Best Narrative Short" (San Diego Asian Film Festival), and became Oscar-qualified after winning "Best Dramatic Short" at Cinequest.
Erica's latest film "Off Fairfax" is a comedic mystery-thriller that hit the festival circuit, playing at Slamdance and HollyShorts after premiering at Tribeca Film Festival in 2022. Meanwhile, Erica's next film "The Ghost" (produced by Disney's Launchpad Shorts Incubator program, alongside Executives from Marvel Studios and Lucasfilm) is a coming-of-age drama/horror that will release on the Disney+ platform in 2023.
Aside from narrative directing, Erica's commercial work has been recognized as AdAge's "Editor's Pick" and "Pick of the Week." She was selected for SHOOT Magazine's New Directors Showcase and the Commercial Directors Diversity Program – a fellowship partnered with the Directors Guild of America and the Association of Independent Commercial Producers. Since then, Erica has directed content for Facebook, Verizon, Bank of America, and Procter & Gamble.
Inspired by her Oakland roots, Erica creates work that reflects the diverse community in which she grew up. Her combined background in cinematography and dance influences the rhythm and energy behind her visual storytelling.
About Mohammad Jaffrey:
Mohammad Jaffrey currently leads partnerships and development at FREE THE WORK. A nonprofit organization committed to equity in the production industry. Prior to his time at FREE THE WORK, he spent 10 years at The Walt Disney Company where he started as a ticket seller at Disneyland and rose through the ranks through Parks and Resorts eventually landing at Walt Disney Studios where he led partnerships and marketing for some of the biggest movies in the world. He most recently was on the launch team for Disney+ in 2019. Post-Disney he took his first step into the non-profit and social justice sector leading community engagement at Ava DuVernay's ARRAY. He credits these unique sets of experiences as a testament to the power of relationship-building and being authentically kind.
He wholeheartedly believes in the power of storytelling and the need for representation both behind and in front of the camera. His identity as a Queer Pakistani Muslim American has informed his perspective of the world and his goal is to leave it better than he found it.
Event has ended.