Panelist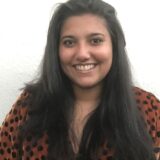 Divya D'Souza
Invention Studios
Moderator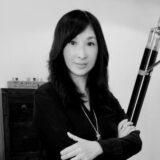 Margaret Wu
3 Dots Entertainment
Join NewFilmmakers Los Angeles (NFMLA) for a conversation with Divya D'Souza, Senior Vice President of Development and Production at Invention Studios, an independent production company whose mission includes spotlighting "bold and original storytelling and enabling writers and filmmakers around the world," who signed a first-look deal with Fremantle in 2022. We will discuss Divya's experience producing and developing projects at Invention Studios and across the industry (previously she served as an executive at Melissa McCarthy's production company). We will also discuss her process with development and production, working with creatives, and advice for emerging filmmakers and producers.
This panel will be moderated by Margaret Wu, NFMLA Board Member and Founder of 3 Dots Entertainment.
About Divya D'Souza:
Divya D'Souza is a veteran producer with over 20 years of experience in the industry. She recently joined Invention Studios as Senior VP of Development and Production, overseeing the company's slate of TV series and features. Currently producing films and series in association with Fremantle, Paramount, CBS, Gaumont in Italy, FilmOne in Nigeria, and SBS in Australia, Invention's latest film "Thelma", starring June Squibb, Fred Hechinger, Richard Roundtree, Parker Posey, Clark Gregg and Malcolm McDowell, is in post-production.
D'Souza worked for many years on high profile American projects in Toronto, Canada. Before moving to Los Angeles to work at Adam Sandler's Happy Madison Productions, D'Souza then spent seven years as an executive at Melissa McCarthy and Ben Falcone's On the Day Productions, where she served as a producer on projects including "Bob Ross: Happy Accidents,Betrayal & Greed," "Thunder Force," "God's Favorite Idiot," "Little Big Shots," "Superintelligence," "Happytime Murders," "Nobodies" and "Life of the Party."
D'Souza has also produced and directed two short films: "Miskate", in association with BravoFACT, and "Star Names Only", which premiered at LA Shorts International Film Festival.
She attended film school at Toronto Metropolitan University in Toronto, receiving a Bachelor of Arts in Radio and Television. D'Souza resides in Los Angeles.
About the moderator:
Margaret Wu has over 30 years of experience in the cultural sector in the U.S. and Asia. She was an award-winning advertising executive who became an entrepreneur and founded 3 Dots Entertainment which focuses on improving the understanding between East and West through the power of art. 3 Dots Entertainment has three main businesses; film development, film education and acquisition of intellectual properties. Margaret became a board member of NewFilmmakers LA in 2015 and has been an advocate of bridging emerging Chinese filmmakers with the Los Angeles film community through the NFMLA platform which has been effective in creating real impact.