Bruce Franks Jr., a 34-year-old Ferguson activist and battle rapper who was elected to the overwhelmingly white and Republican Missouri House of Representatives must overcome both personal trauma and political obstacles to pass a bill critical for his community.
In talking with the filmmaking team, we'll discuss their journey during the creation of the documentary short St. Louis Superman including where the idea came from, how their partnership on this project developed, what it took to make the film and how it came to rise as one of the select documentary shorts to be nominated for an Academy Award.
IIn addition to our participating panelists below, the film was Executive Produced by Sheila Nevins and Fiona Lawson-Baker and was Produced by Poh Si Teng.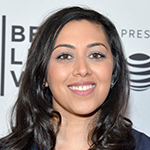 Panelist: Smriti Mundhra | Director & Producer – Oscar Nominated Short Doc: St. Louis Superman
Smriti Mundhra has been working in the film and television industry for over ten years. With partner Ben Rekhi, she produced Bomb the System, a 2004 Independent Spirit Award nominee for Best First Feature, and the award-winning feature film Waterborne. She also co-produced Punching at the Sun, an official selection of the 2006 Sundance Film Festival, as well as over one dozen award-winning short films, including the 2010 Sundance Film Festival official selection and Women In Film award-winner "New Media." Her other production credits include Oliver Stone's Wall Street 2, Spike Jonze's Being John Malkovich, Neil LaBute's Nurse Betty and both the Coen Brothers' O Brother, Where Art Thou? and The Man Who Wasn't There. Her writing has appeared in Filmmaker Magazine, Latina the New York Daily News, Esquire and Vogue India. In 2020, she was nominated for an Academy Award for the short documentary film 'St. Louis Superman' for which she Directed and Produced.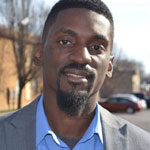 Panelist: Bruce Franks Jr. | Community Activist and previous Member of the Missouri House of Representatives – Oscar Nominated Short Doc: St. Louis Superman
Bruce Franks Jr. is an American politician and community activist. He served in the Missouri House of Representatives representing the 78th District and serves as the Chairman of the Subcommittee on Police/Community Relations before resigning in 2019. The documentary film, ST. LOUIS SUPERMAN, follows Bruce as he fights to overcome personal trauma and political obstacles in order to pass a critical bill for his community.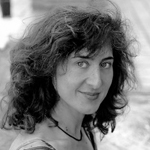 Co-Moderator: Varda Bar-Kar | NFMLA Board Member and Film + TV Director (Ryan Murphy's 9-1-1, Big Voice)
Award-winning director Varda Bar-Kar has directed over forty productions, including documentaries, episodic television, web series, short films, branded content, and viral videos. Varda was born in London, England, and had lived on three different continents by the time she was ten years old. Her international upbringing provides her with a truly global perspective. She is an activist filmmaker focusing her lens on meaningful stories exploring the breadth and diversity of the human condition. She faces society's challenges with an uplifting approach that speaks into possibility.
Varda developed her directing voice creating short films, including the festival-winning Window starring Louis Gossett, Jr. Window garnered the Crystal Heart Award at the Heartland Film Festival, screened at Cannes and aired across the United States on local affiliate stations including ABC, CBS, NBC, Fox, in honor of Black History Month.
Shoot Magazine selected Varda for their prestigious New Director Showcase; Lincoln Mercury's Rising Stars Campaign awarded her music video Race to the Sky the Grand Prize and aired it during the Grammy Awards. Varda was also selected to participate in Ryan Murphy's HALF Director Mentorship Program, and then directed for the hit FOX show 9-1-1.
Varda has just completed the two-year production of Fandango at the Wall an exuberant music documentary celebrating the lives and music of the masters a mystical three-hundred-year-old Mexican folk music tradition called son jarocho. The film follows the son jarocho masters to the United States-Mexico border where they join renowned New York Maestro Arturo O'Farrill and his Afro Latin Jazz Orchestra for a transformational music festival taking place on both sides of the border. Quincy Jones, Andrew Young, Carlos Santana, and Kabir Sehgal serve as the film's Executive Producers. It was funded in part by the Ford Foundation & Miranda Foundation. Sony music serves as the project's sales agent.
Varda's feature documentary Big Voice received the "Best Documentary Award" from the Heartland Film Festival, NewFilmmakers LA and The South Dakota Film Festival. Big Voice chronicles a challenging year in the life of a determined high school choir director and his most advanced ensemble. The documentary was picked up by Netflix, Hulu, & Amazon, and was broadcast on PBS winning a Bronze Telly Award.
Varda's viral videos have amassed tens of millions of views for non-profits including The Humane Farming Association, Feeding America, MZA Events, The Chopra Center, and Unify among others. YouTube honored Varda's viral video What Kind of Planet Are We On with their Most Innovative Non-profit Video Award and featured it on their homepage. What Kind of Planet Are We On was screened for the United States Congress as part of a campaign for Social Security equality for same-sex couples.
Varda is on the board of NFMLA and a member of the Directors Guild of America (DGA), the International Documentary Association & Film Fatales.
Once you purchase a ticket, we will send you an email with ZOOM login information NFMLA Interview Series. If you don't already have the ZOOM APP you can download it on your computer or phone. Visit https://zoom.us/download to find "Zoom Mobile Apps" and download it. Zoom can be downloaded from the Apple App Store or Google Play.
If you are a current Annual Member of NFMLA, please email andrew@nfmla.org to receive the discounted member's link for 50% off. If you are not an Annual Member of NFMLA, you can become one here: https://www.newfilmmakersla.com/membership/
After joining as an Annual Member of NFMLA, you can email andrew@nfmla.org to receive the discounted member's ticket link for 50% off.