Join NewFilmmakers Los Angeles (NFMLA) for a conversation with documentary filmmaker Rodrigo Reyes, director of the feature documentary Sansón and Me. We will discuss the filmmaking process, the film's exploration of immigration and incarceration, as well as advice for emerging documentary creatives.
Sansón and Me had its world premiere at the 2022 Tribeca Film Festival and will broadcast on the PBS series Independent Lens on September 19th.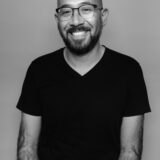 Rodrigo Reyes Documentary Filmmaker/Director
About Rodrigo Reyes:
Filmmaker Rodrigo Reyes is deeply grounded in his immigrant identity, using striking imagery to portray the contradictory nature of our shared world while revealing the potential for transformative change. Rodrigo has received the support of The Mexican Film Institute, Sundance and Tribeca Institutes, and his films have screened on PBS and Netflix. Rodrigo is a recipient of the prestigious Guggenheim and Creative Capital Awards, as well as the Rainin Fellowship and the SF Indie Vanguard Award. He has mentored the next generation of diverse artists as a member of the Board of Directors for Video Consortium and The Roxie Theater, and Co-Director of the BAVC Mediamaker Fellowship. In 2020, his film "499," won Best Cinematography at Tribeca and the Special Jury Award at Hot Docs. In 2022, Rodrigo won the Best Film Award at Sheffield DocFest with "Sansón and Me," which will broadcast on Independent Lens in 2023.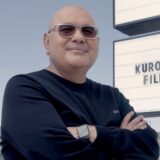 Ben Lopez L21 Consulting
About Ben Lopez:
Ben Lopez is an established leader and consultant in the global DEIB space. Born in Mexico City, raised in Tucson and based in Los Angeles, Ben developed a deep expertise and data-driven solutions to help expand the talent pipeline and elevate Latine and BIPoC communities in the entertainment, media, and tech ecosystem. Ben's early entry into the industry was as a contributor to film festivals, labs and incubators, and as an independent producer, which gave him real-world insight into the challenges faced by Latine and BIPoC filmmakers. Via his work as a producer and as the leader of NALIP, he contributed to the growing viability of Latine stories in the United States and abroad. As a prominent thought leader with a specialization in LATAM and Latine-focused content as well as industry inclusion, he delivered speeches and talks at festivals and markets including: Cannes Lions, Outfest, SANFIC in Chile, MIP Cancún, Sundance, SXSW, FICG and European Film Market in Berlin. Ben has been featured on national and international publications and media such as Variety, the Hollywood Reporter, the New York Times, the LA Times, and NBC Universal.
In 2021, Ben consulted with Walt Disney Animation Studios on Encanto, the Academy award-winning animated musical. He also provided strategic support to a series of entities including the Community Advisory Board for Steven Spielberg's West Side Story and Diverso, a nonprofit organization dedicated to changing the face of entertainment by empowering the next generation of underrepresented storytellers. Ben currently serves on the Western Council of the Entertainment Community Fund, a 501 charitable organization that supports performers and behind-the-scenes workers in performing arts and entertainment.
In 2022, Ben launched L21 Consulting to help the Latine and BIPoC community thrive in an increasingly complex entertainment and media ecosystem. More recently, L21 has partnered with McDonald's Spotlight Dorado, a multi-year platform aimed at empowering and amplifying Latino voices across different industries, starting off with film. As producer and Founder/CEO of L21, Ben remains active in creating channels to fund, support, and drive content focused on diverse communities in Hollywood and beyond.
IMPORTANT DETAILS:
This panel will take place virtually over ZOOM. Ticket purchasers will receive a ZOOM link to this panel 2 hours before the published start time. If you don't already have the ZOOM app, please make sure to download on your device before the panel start time.
If you purchase a ticket for our September Festival event prior to the date of this panel, you will also receive admission to this virtual panel, included as part of your pass.
If you are a current Annual Member of NFMLA, please email info@nfmla.org to receive a complimentary ticket to this panel. If you are not an Annual Member of NFMLA and would like to join, you can become a member here.
If you choose to join as an Annual Member of NFMLA, you can email info@nfmla.org after joining to receive your complimentary ticket.