Panelist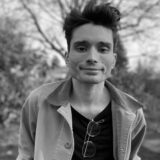 James-Michael Boyer
Collective Eye Films
Moderator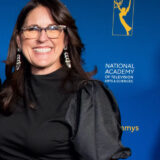 Shawna Brakefield-Haase
The Brakefield Company
Join NewFilmmakers Los Angeles (NFMLA) for a conversation with James-Michael Boyer from Collective Eye Films, an educational film distribution company. We will discuss the power of documentary film as a tool for change and impact, the process of documentary distribution particularly in the educational space, and Boyer's experience across the industry, in distribution, and collaborating with filmmakers.
This conversation will be moderated by film producer Shawna Brakefield-Haase.
This panel is part of the NFMLA DocuSlate Festival.
About James-Michael Boyer:
James-Michael Boyer is the Director of Operations at Collective Eye Films and has spent the last 6 years in the educational distribution space, working collaboratively with filmmakers to produce robust educational and non-theatrical campaigns. He serves on the board of directors for the VideoTrust organization, has spoken at ArtHouse Education, DOC NYC, the UFVA, the Gotham, presented on a variety of documentary distribution panels, and led distribution focused workshops and seminars in the Portland film community.
About the moderator
SHAWNA BRAKEFIELD-HAASE (Producer/Supervising Producer), President of The Brakefield Company, is a two-time Emmy Award® nominee and Emmy Award®-winning documentary producer whose most recent films include A La Calle (HBO Max) Momentum Generation (HBO Sports), 2018 Tribeca Film Festival audience award runner-up; Nossa Chape (Fox Sports), which premiered at the 2018 SXSW Film Festival; and Give Us This Day (AT&T Audience), which also premiered at the 2018 Tribeca Film Festival. She served as Consulting Producer on "Phenoms," six-episodic specials airing on Fox Sports and Girls Can't Surf, a feature documentary on pioneering female surfers from the 80's and 90's and their four-decade fight for equal pay.
Brakefield-Haase was the recipient of the prestigious 2019 FOCAL Award for Best Use of Footage in a Sports Production for Momentum Generation. She was also the Archival Producer on "The Super Bowl That Wasn't" for NFL Network and "The Three Knockdown Rule: Hit Like A Girl" for ESPN+.
Among the projects currently in development at The Brakefield Company is the feature documentary White Water about two-time Olympian, four-time world champion kayaker Eric Jackson, to be produced and directed by Brakefield-Haase.
About Collective Eye Films:
Collective Eye Films is an educational film distribution company that represents compelling documentaries which explore the critical stories of our time. Content partners include NEON, Giant Pictures, and Sandbox Films, with a curated catalog that features films like Elliot Page's There's Something in the Water, Theo Anthony's All Light, Everywhere, and Lemohang Jeremiah Mosese's This is Not a Burial, It's a Resurrection. We believe that film is a medium that can present critical issues, challenge audiences, and raise important questions. Keeping true to the notion that documentary films are powerful tools for change, we strive to unearth stories that make a difference.