Join NewFilmmakers Los Angeles (NFMLA) for a panel in partnership with GreenLight Women, featuring women long-established in their careers in the film industry. The panel will feature Iris Grossman (President of GreenLight Women and Manager at Echo Lake Entertainment), Carolyn McDonald (award-winning Executive Producer, Writer, and Director), Marcia Ross (Producer and award-winning Casting Director of Clueless, 10 Things I Hate About You, The Princess Diaries), and Nancy Schreiber (award-winning Cinematographer). Moderated by Lucy Webb, member of the Chair of the Grant Committee and member of the Board of Directors of GreenLight Women. We will discuss their careers, mentoring new creatives, cross-generational work, and how to dismantle antiquated thinking about age in the film industry.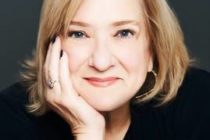 About Iris Grossman:
Beginning her career as an assistant at the talent agency ICM, Iris Grossman quickly climbed the ranks and was upped to talent agent. After several years with the agency, she was given the opportunity to become the Senior Vice President of Talent and Casting for Turner Network Television (TNT). In that capacity, Grossman oversaw all talent and casting issues related to TNT Original films and series. Grossman was instrumental in bringing TNT such top-name stars such as Diane Keaton (Amelia Earhart: The Final Flight); Robert Duvall (The Man Who Captured Eichmann); Mandy Patinkin (The Hunchback of Notre Dame); Brian Cox (NUREMBERG); Gary Sinise and Angelina Jolie (George Wallace) and Tommy Lee Jones (The Good Old Boys). She also cast Alec Baldwin (Nuremberg); Julianna Margulies, Angelica Huston and Joan Allen (The Mists of Avalon); and Chazz Palminteri (Boss of Bosses); William H. Macy (Door to Door); John Turturro (Monday Night Mayhem); Danny Glover (Buffalo Soldiers) and Jimmy Smits (The Cisco Kid). She spent nine years at TNT, and in October 2001, returned to ICMPartners as a talent agent. In 2013, Grossman joined Paradigm's Talent Department for three years before moving to Echo Lake Entertainment as a talent manager in 2016.
Grossman is a former two-term President of Women In Film and is WIF's President-Emerita. She is currently the President of GreenLight Women. She has won a CSA award for casting George Wallace, also receiving an Emmy nomination for the same. She has also received awards from Big Sisters, Hadassah and NOW.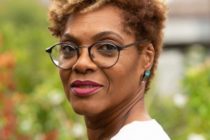 About Carolyn McDonald:
Carolyn is the award-winning executive producer of AMERICA'S DREAM (HBO), BUFFALO SOLDIERS (TNT) and FREEDOM SONG (TNT), and Big Kenny Alphin's inspiring documentary, BEARING LIGHT (NatGeo). Prior to running Danny Glover's Carrie Productions, she was a part of the Warner Bros. TV advertising/publicity team, and later a Creative Executive at Cinecom Entertainment Group.
Carolyn has scripted works for 20th Century Fox and GMC. She most recently adapted the novel "The Color of Hope," and scripted the original romantic dramedy EVERGLOW, her feature directorial debut. She directed and produced the short film "P.N.O.K." featuring Danny Glover & Elle Fanning, the documentary DESIGN YOUR NEIGHBORHOOD, as well as several music videos & short films.
For 7 years Carolyn produced the Nashville Film Festival's Livin' Reel At-Risk Youth Film program, where she directed and produced short films and documentaries showcased at the festival. Carolyn launched DigMeVision to consult filmmakers on pitching, marketing & development tools. She is presently an instructor at New York Film Academy; and is a frequent judge or moderator at film festivals.
Carolyn is also a prolific photographer of NOUNS IN THE ROAD, an ongoing collection which as been exhibited in galleries in Nashville, TN, Charlotte, NC, and has several high profile collectors. Author of her memoir of essays INFLUENTIA, now available as podcasts, she lives in Long Beach, CA.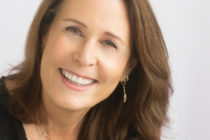 About Marcia Ross:
Marcia S. Ross produced the Emmy-nominated American Masters documentary Terrence McNally: Every Act Of Life(with Angela Lansbury, Meryl Streep, and Bryan Cranston), and the Critic's Choice-nominated Nasrin (narrated by Olivia Colman). Other documentaries include The Savoy King (with John Legend, Janet Jackson, Billy Crystal, and Jeff Goldblum), The State of Marriage (with Rep. John Lewis), 40 Million: The Struggle for Women's Rights in Iran, (for Time Magazine), and Father Joseph. She also has a three-decade career as an independent casting director and executive, serving sixteen years as EVP for Casting at Walt Disney Motion Pictures, and five years as SVP for Casting and Talent Development at Warner Brothers TV. Her film and television credits include Clueless, thirtysomething, 10 Things I Hate About You, The Princess Diaries 1& 2, Romy and Michele's High School Reunion, Reign of Fire, The Hitchhiker's Guide to the Galaxy Murder in Mississippi, The Lookout, Enchanted, Oblivion and Parental Guidance. She is the recipient of the Hoyt Bowers Award for Career Achievement in Casting and the Hollywood Film Festival award for Excellence in Casting.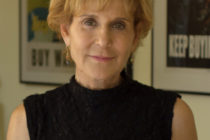 About Nancy Schreiber:
Nancy Schreiber ASC is an award-winning cinematographer based in Los Angeles and New York. She was the fourth woman ever voted into membership in the prestigious American Society of Cinematographers and the first to receive the ASC's President's award in 2017. Schreiber was honored with the Best Dramatic Cinematography Award at Sundance for NOVEMBER and shared that award for MY AMERICA…Or Honk If You Love Buddah. Schreiber garnered an Emmy nomination for Best Cinematography on HBO's Celluloid Closet, was nominated for an Independent Spirit Award for CHAIN OF DESIRE and was also one of Variety's 10 DPs to watch.
Schreiber's work in television was recently seen on the Starz series P-Valley as well as on Shondaland and ABC's STATION 19. Previously her work was seen on ABC's The Family with Joan Allen and Alison Pill, and the FX show, Better Things, staring Pamela Adlon. She also was the Director of Photography on the HBO series, The Comeback, with Lisa Kudrow and set the look for TV pilots such as In Plain Sight, for USA Network.
Schreiber still enjoys shooting the occasional documentary, including CNN Film's critically acclaimed Linda Ronstadt: Sound of My Voice. This Grammy-winning film was produced by James Keach and directed by her long time collaborators, Oscar winners Rob Epstein and Jeffrey Friedman. Schreiber's narrative feature work includes Mapplethorpe directed by Ondi Timoner, Loverboy directed by Kevin Bacon, and The Nines directed by John August.
Schreiber taught advanced cinematography at the American Film Institute in 2010-2011 and has guest lectured extensively worldwide. She also served on the board of the ASC for seven years, the board of NYWIFT, the foundation board of Women In Film, and is a huge supporter and member of Film Independent, IFP /Gotham and IDA. Schreiber is also a member of the Television Academy and the Academy of Motion Picture Arts and Sciences.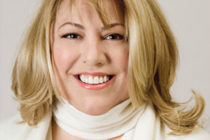 About Lucy Webb, Moderator
Producer, writer, actress and comedienne Lucy Webb has been a supporter of women and independent filmmakers for over 30 years. A native of Tennessee, Webb's career has encompassed feature films, television and the New York stage. Her production company, Calm Down Productions, Inc., was founded in 1991 and has produced projects for HBO, Warner Bros. Television, CBS, FX, and NBC.
Webb started her career as an actress and stand-up comedienne and appeared in numerous comedy television shows most notably HBO's Not Necessarily The News. Webb went on to win 5 Cable Ace Awards for Best Actress in a Comedy Series, and one writing nomination before redirecting her career into production and development, and shingled her prod at Warner Bros. Television.
In 1997, Webb joined the non-profit Women In Film where she served on the Executive Board and became Vice President of Special Events. Webb produced numerous events including five Crystal + Lucy Award shows. The event honored world-class women in entertainment including Kathleen Kennedy, Sandra Bullock, Shonda Rhimes, Uta Briesewitz and Lauren Shuler Donner. As co-chair of the Independent Film Series, Webb curated a wide range of films including, two Oscar nominated films, Last Day of Freedom, and Facing Fear which won Academy Award® nominations for Best Documentary Short.
Women In Film In Park City, one of the Sundance Film Festival's most popular events, was originated by Webb and she produced the event for 10 years. In 2007, WIF became an official Associate of the Sundance Film Festival, largely attributed to Webb's commitment and passion. Webb supported female directed films AWOL, L Train, and Volta, with film grants.
An avid supporter of documentary filmmaking Webb moderates many industry discussions for filmmakers throughout the year. She currently sits on the 2021-22 Board of Directors of GreenLight Women and has held the the position of Vice President. Presently, she Chairs the Grant Committee of GreenLight Women which awards financial aid to filmmakers.
Event has ended.