Join NewFilmmakers Los Angeles (NFMLA) for a conversation about feature film distribution with Bill Guentzler, Senior Director of Acquisitions at Gravitas Ventures. Bill will discuss the world of independent film distribution and acquisition for narrative and documentary features, as well as his career in the industry, and how the landscape of film acquisition and distribution has evolved over the years, including at festivals and the theatrical vs. streaming models. Gravitas Ventures is a worldwide film distributor that connects filmmakers and producers with a global audience of over a billion people, distributing films like THE MOLE AGENT, which was nominated for Best Documentary at the Academy Awards. Gravitas aims to acquire 300 films each year and currently has a library of 3,000 films.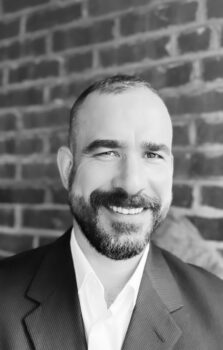 About Bill Guentzler:
Bill Guentzler joined Gravitas Ventures as Senior Director of Acquisitions in 2021. After spending a summer studying in Berlin in 1998, he joined the Cleveland International Film Festival as an intern and grew with the organization, ultimately being named Artistic Director in 2005, a position he held for 15 years. During his time at CIFF, he was part of the team making the festival one of the largest and most well-respected film festivals in the US and one of the first in the world to transition to an online format in 2020. In his brief hiatus from the film industry, he worked for Medworks, a Cleveland-based nonprofit organization linking people who are uninsured and underinsured with vital healthcare services. He holds a BA in Communications from Cleveland State University, which named him one if its inaugural 50 Fascinating Alumni. He also serves on the Board of Directors for Cleveland Social Venture Partners.
Event has ended.