---
Join NewFilmmakers Los Angeles (NFMLA) for a conversation with Ellen Wander (CEO of Film Bridge International) and Adrian Ward (Senior Director, Market Executive at Banc of California) about the current market from a film financing and distribution point of view, including a case study discussion about the upcoming film Assassin Club (2022), starring Henry Golding (Crazy Rich Asians, Snake Eyes). Ellen and Adrian will discuss the production process and financing structure of Assassin Club, the landscape for feature film financing (both via a traditional model and working with a streamer) including bank loans, trends in financing and distribution, as well as answer questions about how film financing works.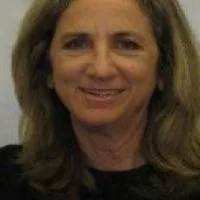 About Ellen Wander:
ELLEN WANDER is the CEO of Film Bridge International (FBI) which she founded in 1993. The company is engaged in the financing, distribution and production of motion pictures and television programs domestically and internationally for over two decades. Since its inception, FBI has distributed more than 60 films and programs to 42 countries around the world.
Wander produced SPINNING MAN, a contemporary thriller, starring Pierce Brosnan, Guy Pearce and Minnie Driver. Spinning Man was released by Lionsgate in cinemas in April 2018. She also served as Executive Producer for Marshall, the acclaimed feature film about legendary Supreme Court Justice, Thurgood Marshall. Marshall stars Chadwick Boseman, Kate Hudson, Josh Gad and Dan Stevens and was released on 800 screens in 2017 to critical acclaim.
She most recently produced TRICK a 1980s-inspired slasher film, starring Omar Epps, Jamie Kennedy, and Tom Atkins. The film was directed by Patrick Lussier and is set for worldwide release on Halloween 2019.
Her film, MISCONDUCT starring Al Pacino and Anthony Hopkins was released in cinemas in 2016. Among her other producing credits are: Stephen King's DOLAN'S CADILLAC, At MIDDLETON starring Andy Garcia and Vera Farmiga, and WINNIE MANDELA starring Jennifer Hudson and Terrence Howard.
Prior to FBI, Wander was head of worldwide distribution for Turner Pictures, a division of Turner Broadcasting. She is credited with having introduced Turner Broadcasting to the international theatrical and video distribution marketplace. Earlier in her career Wander was Vice President of Ancillary Distribution at RKO Pictures where she sold new RKO productions as well as library films to pay and basic cable television companies in North America. In addition, she was in charge of the RKO Home Video operation.
Ellen began her career in the cable television industry and worked at the Walt Disney Company as National Accounts Manager on the introduction of The Disney Channel. Ellen also served on the board of the American Film Marketing Association and has been involved in the organization's industry relations committee.
Ellen has a Bachelor's Degree in Economics from the State University of New York and a Master's Degree in Business Administration from Syracuse University.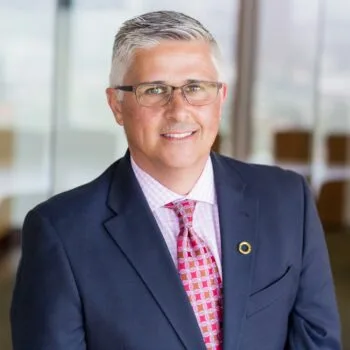 About Adrian Ward:
Adrian joined the pioneering entertainment lender The Lewis Horwitz Organization (LHO) in 1991, where he was involved in the development and structuring of some of the first ever bank-financed production loans based on domestic and international sales contracts. In the following years he was instrumental in the risk analysis that led to some of the first ever gap finance transactions and rapidly became one of the leading lenders within the division. In 1998 Adrian returned to his hometown of London, England, as LHO's European Representative where he specialized in packaging multi-party co-production transactions involving many of the available European tax incentives. Returning to Los Angeles in 2005 as the Portfolio Manager for ICB Entertainment Finance (ICBEF), he was responsible for oversight of production loans with an aggregate value of approx. $200,000,000. Titles funded at LHO/ICBEF included Big Fat Greek Wedding, Monster, and The Tudors. In April 2008, he became Senior Vice President of National Bank of California's Entertainment, Sports & Media Department and provided financing for over 60 films, representing over $175,000,000 in production budgets, including The Tempest, Red Dog and The Ward. In January 2013, Adrian joined Pacific Mercantile Bank (PMB) and in the ensuing years built a dynamic lending group known for its innovation and customer service. Under his guidance, PMB was at the forefront of independent film and TV financing.
As of April 2018, Adrian joined Banc of California (BOC) as the new Head of Entertainment Banking. As California's business bank, BOC is ideally positioned to serve the expanding entertainment sector. Adrian and his team have been successful in closing numerous loans for new film and TV productions including Ainbo, Great White, When Calls the Heart (seasons 6-8) and Dive Club. Despite the industry slowdown in 2020, BOC remains committed to serving the entertainment industry and has plans to significantly grow its portfolio in the coming years.