Join NewFilmmakers Los Angeles (NFMLA) for a conversation with Sumyi Antonson, Senior Vice President of Marketing & Distribution at NEON. We will discuss marketing and distribution in today's film industry, marketing strategy and creativity, her experience working with prolific independent cinema, and advice for anyone looking to work with film marketing or to market their film.
About Sumyi Antonson: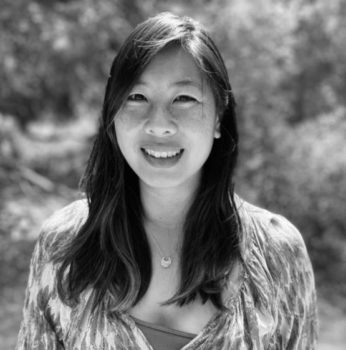 Sumyi Antonson is the Senior Vice President of Marketing & Distribution at NEON, a distribution company committed to building a vibrant home for auteur-driven cinema. The boutique label's slate is a diverse mix of provocative adult drama and comedies, documentaries, international language films and elevated genre titles, anchored by filmmakers with an original voice and perspective. In a unique position straddling both marketing and distribution departments, Antonson is integral in marketing strategy, creative direction, media, and distribution strategy & execution for NEON. Since the company's 2017 inception, NEON has released almost 50 films, including I, Tonya, Ingrid Goes West, Palm Springs, Portrait of a Lady on Fire, Three Identical Strangers and Bong Joon Ho's historic, multi-Academy® Award winning film, Parasite.
Prior to NEON, Antonson served as VP of Marketing & Distribution at Drafthouse Films, where she was responsible for marketing and creative campaigns for both of Joshua Oppenheimer's Oscar®-Nominated documentaries, The Act of Killing and The Look of Silence, as well as Michel Gondry's Mood Indigo and the Karyn Kusama thriller, The Invitation. Antonson's theatrical marketing experience also includes film marketing roles at Twentieth Century Fox, Walt Disney Pictures, Universal Pictures and Anchor Bay Films. She lives in Venice, CA with her husband, two kids and her English bulldog.
Once you purchase a ticket, we will send you an email with ZOOM link. If you don't already have the ZOOM APP you can download it on your computer or phone.
If you are a current Annual Member of NFMLA, please email info@nfmla.org to receive a complimentary ticket to this event. If you are not an Annual Member of NFMLA, you can become one here: https://www.newfilmmakersla.com/membership/
After joining as an Annual Member of NFMLA, you can email info@nfmla.org to receive your complimentary ticket.
Event has ended.