Panelist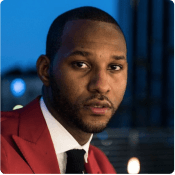 Moderator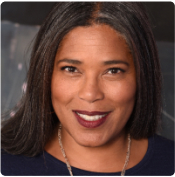 Join NewFilmmakers Los Angeles (NFMLA) for a conversation with Jelani Johnson, Executive Vice President of Film & Production at MACRO. Jelani will discuss the development and production of feature films (from indie films to major studio films), producing for television, and his expansive career ranging from film/TV production to representing creatives as an agent at CAA to founding the management company M88 (and MACRO's sister company). We will also discuss MACRO's focus as a media company driven by the voices of people of color.
This panel will be moderated by Darrien Gipson, Executive Director of SAGindie.
About Jelani Johnson:
Jelani Johnson is currently the EVP of Film & Production at MACRO. In this role Johnson oversees the development and production of a wide array of motion pictures ranging from independent cinema to more expansive major studio fare. In addition to his feature work, Jelani is also an active producer in television. He recently Executive Produced the Nas directed docuseries SUPREME TEAM, which premiered at the Tribeca Film Festival before rolling out on Showtime in the summer of 2022; and he currently has projects in development at both Apple TV+ and Netflix. Prior to his current position, Jelani served as one of the founding partners of the industry leading management company M88. After helping oversee the formation of the M88 (during the heart of the COVID-19 pandemic), he seamlessly segued into his current senior executive role at M88's sister company MACRO.
Jelani is actively involved philanthropically. He has served faithfully MPTF's NEXTGEN BOARD OF DIRECTORS since 2016 and he recently joined the Board of Directors for THE BLACKHOUSE; a trailblazing organization that helps Black creative voices and executives gain a better foothold within the entertainment industry.
Before joining MACRO, Johnson spent 4+ years as a Motion Picture Agent at the Creative Artists Agency (CAA). While at CAA his clients included: Melina Matsoukas, A$AP Rocky, Cheo Coker, Jesse Williams, Prentice Penny, Lenny Kravitz, Storm Reid, Angel Soto, Solvan "Slick" Naim, Gina Rodriguez, Virgil Williams, Mara Brock Akil and André Holland amongst others. Johnson began his career in entertainment as an intern at CAA and transitioned into talent management at the Santa Monica-based management company Generate. He subsequently co-founded The Mission Entertainment, a management and production company focused on multicultural content creators, before returning to CAA. Johnson received a bachelor's degree from Columbia University where he double majored in History and Anthropology.
About the moderator:
Darrien Michele Gipson is the Executive Director of SAGindie, an educational organization for independent filmmakers. Darrien is a graduate of UCLA, where she received her BA in English Literature; and USC, where she earned an MFA from the Peter Stark Producers Program. She was the Vice President of Development for DEF Pictures before joining SAGindie in 2002 as Festival Coordinator. Through SAGindie, she traveled extensively to film festivals, film schools, and conferences, hosting workshops and teaching filmmakers how to hire professional actors using SAG-AFTRA's low budget contracts. Since becoming SAGindie's Executive Director in 2006, Darrien has expanded the organization to reach more festivals and help even more creators on all platforms to bring their projects to fruition. She continues to travel around the world speaking on panels, mentoring writers and filmmakers, and championing diversity, equity, and inclusion in the entertainment industry.
Darrien's favorite book about moviemaking is As You Wish: Inconceivable Takes from the Making of THE PRINCESS BRIDE by Cary Elwes. It includes amazing behind-the-scenes information about the best movie ever made (she will fight you on that). Darrien especially loves how Elwes has different cast members write their own memories throughout the book. It might be lighthearted and irreverent, but it is done with sincerity and just made her happy. Just like maewidge, it bwings us togetheh.