Moderators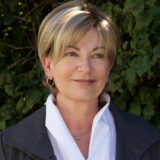 Eve Honthaner
Former President/Deputy Director of AFCI and CFC
Panelists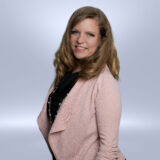 Sabrina Jurisich
FLICS President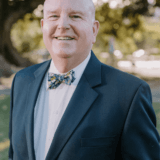 Bill Bartels
FLICS Vice President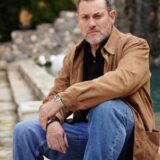 Gregory Alpert
Location Manager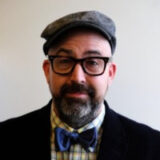 Guy Langman
San Diego Filming Program Manager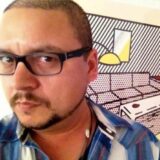 Jesse Rivard
Location Manager
Join NewFilmmakers Los Angeles (NFMLA) for a conversation with Film Liaisons in California Statewide (FLICS), a statewide professional association of Film Commissions and Offices in California that works with filmmakers and content producers to facilitate efficient on-location throughout California as we discuss what it takes to shoot on location with advice, tips, and resources for filmmakers to tap into!
This panel will include Location Manager/Production Supervisor Gregory H. Alpert (War of the Worlds, Terminator 3, A.I. Artificial Intelligence, and more), Regional Film Commissioner for UpState California Film Commission Sabrina Jurisich, San Diego Filming Program Manager Guy Langman, Vice President of FLICS Bill Bartels, and Location Manager Jesse Rivard.
This panel will be moderated by Eve Honthaner, formerly President of the Association of Film Commissioners International (AFCI) and former Deputy Director of the California Film Commission (CFC).
About Gregory H. Alpert, Location Manager/Production Supervisor
GREGORY H. ALPERT (Location Manager / Production Supervisor) has worked with some of the most influential directors of our time, including Robert Altman, Peter Bogdanovich, Ron Howard, Ivan Reitman, Steven Soderbergh, Robert Zemeckis, and Steven Spielberg. He has worked as both a Location Manager & Production Supervisor and has collaborated with each of these directors, respectively, on numerous projects. As a Location Manager, he has traveled extensively throughout the country on shows that range from independent films such as Robert Altman's "COOKIE'S FORTUNE" starring Glenn Close and Julianne Moore to Production Supervising blockbuster hits such as "TERMINATOR 3" with Arnold Schwarzenegger and Steven Spielberg's "WAR OF THE WORLDS" starring Tom Cruise.
Mr. Alpert holds the sole distinction of being the only back-to-back-to-back COLA (CA On-Location- Award) winner for Location Professional of the Year in three different categories. In 2014 he was the recipient of the COLA Award for "Location Professional of the Year – Independent Features" for the Joe Dante directed picture "BURYING THE EX", and the year before that for "Location Professional of the Year – Studio Features" for the Warner Bros. feature film "THE HANGOVER PART III", and the year prior to that, which started off the Hat Trick, a win in the TV Episodic category for "Location Professional of the Year" for the short-lived HBO series "LUCK" from Michael Mann & David Milch, which starred Dustin Hoffman and Nick Nolte. Previously, in 2008, Mr. Alpert received his first COLA Award for "Location Professional of the Year – Studio Features" for the Academy Award-nominated Best Picture "FROST/NIXON" directed by Ron Howard.
A partial listing of Mr. Alpert's credits include: "ESCAPE FROM L.A.", OUT OF SIGHT", "A.I. ARTIFICIAL INTELLIGENCE", "MINORITY REPORT", "SURROGATES", "NO STRINGS ATTACHED" and "DRAFT DAY".
Two of Mr. Alpert's more recent credits include the HBO series "SHARP OBJECTS" starring Amy Adams and Patricia Clarkson and both seasons of the highly acclaimed HBO series "BIG LITTLE LIES" starring Nicole Kidman, Reese Witherspoon, Laura Dern, and the newest member of the cast Meryl Streep.
Mr. Alpert is currently working on a new series for HBO currently entitled "UNTITLED LAKERS PROJECT" about the 1980's Los Angeles Showtime Lakers. Adam McKay directed the pilot.
About Sabrina Jurisich, Regional Film Commissioner for UpState California Film Commission
Sabrina Jurisich serves as the regional film commissioner for Shasta, Tehama, Yuba and Sutter Counties Film Commissioner. She started this journey in January of 2017 with a background in management, marketing, and event coordination for non-profit organizations and for profit businesses.
She has made notable advances as the film commissioner including adding over 800 easily searchable film friendly locations, local cast and crew, and other resources. Her commitment to providing high level service to filmmakers has led to exponential increase for productions filming in Shasta County contributing to the record breaking growth of productions both in number and in economic impact.
Her skill set has been recognized on the state level as well. Barely a year into her position, she was elected onto the FLICS (Film Liaisons in California Statewide) executive board as Secretary, only to advance to Vice President the following year, and now serving her second year as President. Sabrina also serves as the Chair for the California On Locations Awards show which recognizes the top location professionals who film in California. She has earned a rare accolade as a "Certified Film Commissioner" through an intense training program through AFCI (Association of Film Commissioners International), a certification fewer than 10% of the film commissioners in the world have earned.
Sabrina was born in Alaska and moved to California during her youth. She obtained her Bachelor of Arts in Liberal Arts from Simpson University and has lived in the Shasta Cascade region since 2002.
About Bill Bartels, Vice President of FLICS
Bill Bartels, B.A., is the principal in a diversified farming/management/organizational development company generalizing in facilitation of diverse teams with divergent ideas and goals. Bill works in public policy and spent 17 years with the city of Fillmore in various roles, concluding his tenure as deputy city manager. Bill served on the Ventura County Planning Commission for 12 years and is a fourth-generation Ventura County farmer. Bill also serves as the Vice President for FLICS (Film Liaisons in California Statewide).
About Guy Langman, San Diego Filming Program Manager
As the Filming Program Manager for the City of San Diego, Guy Langman brings over 15 years of on location Film/T.V. permitting and community relations experience to the San Diego region via previous roles with the U.S. Coast Guard, FilmL.A., and most recently as the Senior Manager for Government & Community Relations at Paramount Global (Formally ViacomCBS). In that most recent role with Paramount, Guy had oversight for local on location filming issues (Including localized Department of Health COVID protocols) in the Atlanta, Chicago, Honolulu, Los Angeles, and New Orleans areas, working closely with those film offices and their corresponding City/County governmental agencies.
Before her brief tenure as President of the Association of Film Commissioners International (AFCI) from August, 2021 through September, 2022, Eve was the Deputy Director of the California Film Commission (CFC) from 2013 through 2020. Prior to that, the primary focus of her career was production management, as she worked in television and on feature films, in various staff positions and every freelance capacity from PA to line producer. She was associated with companies such as DreamWorks and Legendary Pictures and worked on films such as Titanic, Just Married and Tropic Thunder.
From 1999 to 2018, Eve taught a six-week summer course she created for USC's School of Cinematic Arts entitled Breaking Into The Film Industry. Through this class, she found a passion for teaching students the practical aspects of the business and giving them the tools they need to start and grow a career – lessons that took her years to learn the hard way. She has lectured at universities and colleges throughout the country and has created and moderated numerous industry panels.
She is the author of The Complete Film Production Handbook. Used by both industry professionals and students, it provides a step-by-step guide to setting up and running a production. Her second book, HOLLYWOOD DRIVE: What it Takes to Break in, Hang in & Make it in the Entertainment Industry is based on the USC summer course she created and was written for newcomers to the biz as well as for those already working in the industry who wish to move their careers to the next level.
As Deputy Director of the California Film Commission, Eve provided assistance to productions of all sizes; worked closely with CFC stakeholders and state partners; reviewed film ordinances, regulatory matters and legislation affecting the entertainment industry; encouraged film-friendly practices statewide; worked with a network of more than 50 regional film offices; produced special events and conferences and promoted production and production jobs throughout the state. She also worked closely with the FAA in order to disseminate federal guidelines relating to filming with drones.
From 2000-2008, Eve founded and ran the Los Angeles-based non-profit organization Film Industry Network. She is on the advisory boards of Cal State University's Entertainment Alliance and NewFilmmakers Los Angeles and is a member of the Producers Guild of America.
This panel will take place virtually over ZOOM. Ticket purchasers will receive a ZOOM link to this panel 2 hours before the published start time. If you don't already have the ZOOM app, please make sure to download on your device before the panel start time.
If you are a current Annual Member of NFMLA, please email info@nfmla.org to receive a complimentary ticket to this panel. If you are not an Annual Member of NFMLA and would like to join, you can become a member here.
If you choose to join as an Annual Member of NFMLA, you can email info@nfmla.org after joining to receive your complimentary ticket.