Join NewFilmmakers Los Angeles (NFMLA) for a conversation with Nani Walker, Director and Senior Commissioning Producer at L.A. Times Short Docs. We will discuss the L.A. Times Short Docs series, highlighting the process of curation, submission, the types of work that the series features, and more.
About L.A. Times Short Docs:
L.A. Times Short Docs celebrates filmmaking with a West Coast perspective. We seek bold voices who break with convention. We present undiscovered stories that challenge, move and inspire audiences.
L.A. Times Studios aims to showcase diverse, acclaimed and emerging filmmakers and to start conversations around the films we program. We host live and virtual events with filmmakers in venues across Los Angeles and online to engage audiences. Watch the films at latimes.com/shortdocs.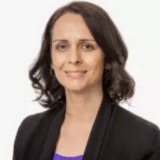 Nani Walker LA Times Short Docs
About Nani Walker:
Nani Sahra Walker is a Nepali-American filmmaker and educator. She has been documenting social change over the past decade from LGBTQ rights in Nepal and voting in the American South to the global anti-casteist movement.
She is a senior commissioning producer for L.A. Times Short Docs with premieres at Sundance, Tribeca and DOC NYC. Walker is an alum of UC Berkeley, SFFILM FilmHouse Residency and BAFTA. She is an adjunct professor at UC Berkeley and mentors for the U.S. State Department's American Film Showcase and Film Independent's Global Media Makers programs
IMPORTANT DETAILS:
This panel will take place virtually over ZOOM. After registration, attendees will receive a ZOOM link to this panel 2 hours before the published start time. If you don't already have the ZOOM app, please make sure to download on your device before the panel start time.
If you purchase a ticket for our November Festivals events prior to the date of this panel, you will also receive admission to this virtual panel, included as part of your pass.
If you are a current Annual Member of NFMLA, please email info@nfmla.org to receive a complimentary ticket to this panel. If you are not an Annual Member of NFMLA and would like to join, you can become a member here
Event has ended.