Join NewFilmmakers Los Angeles (NFMLA) for an engaging conversation with Cristina Garza, SVP of Development and Production at Endeavor Content. We will discuss the process of producing content from script to screen to streamers, as well as financing and packaging projects in the streamer-led industry today. We will also discuss her career in the sales, distribution, and financing of film and television in both US and Latin American markets, and the state of the industry in relation to Latinx film and television content.
About Cristina Garza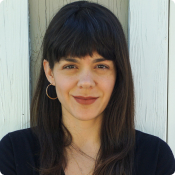 As an SVP of Development and Production at Endeavor Content, Cristina works across film and television focusing on Latinx audience-facing English-language content in the United States and Spanish-language content as part of Endeavor Content's global slate. Cristina has spent her career dedicated to the sales, distribution and finance of Latin American cinema and television. She was an agent in Media Finance at leading entertainment and sports agency Creative Artists Agency (CAA) packaging, developing and selling content for the Latin American and US Latino markets. She joined CAA from Stuart Ford's AGC Studios where she was Head of Latino Content. She first worked with Ford at IM Global where she ran Mundial, the Latin American film sales arm of the company. Before founding Mundial, Cristina ran Distribution for CANANA, the Mexico City-based production and distribution company founded by Gael Garcia Bernal, Diego Luna and Pablo Cruz. Cristina graduated from New York University with a degree in Economics. She is a fifth generation Latina from Houston, Texas.
About the Moderator: Darrien Gipson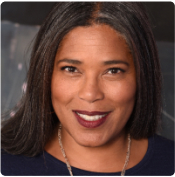 Darrien Michele Gipson is the Executive Director of SAGindie, an educational organization for independent filmmakers. Darrien is a graduate of UCLA, where she received her BA in English Literature; and USC, where she earned an MFA from the Peter Stark Producers Program. She was the Vice President of Development for DEF Pictures before joining SAGindie in 2002 as Festival Coordinator. Through SAGindie, she traveled extensively to film festivals, film schools, and conferences, hosting workshops and teaching filmmakers how to hire professional actors using SAG-AFTRA's low budget contracts. Since becoming SAGindie's Executive Director in 2006, Darrien has expanded the organization to reach more festivals and help even more creators on all platforms to bring their projects to fruition. She continues to travel around the world speaking on panels, mentoring writers and filmmakers, and championing diversity, equity, and inclusion in the entertainment industry.
Darrien's favorite book about moviemaking is As You Wish: Inconceivable Takes from the Making of THE PRINCESS BRIDE by Cary Elwes. It includes amazing behind-the-scenes information about the best movie ever made (she will fight you on that). Darrien especially loves how Elwes has different cast members write their own memories throughout the book. It might be lighthearted and irreverent, but it is done with sincerity and just made her happy. Just like maewidge, it bwings us togetheh.
Once you purchase a ticket, we will send you an email with ZOOM link. If you don't already have the ZOOM APP you can download it on your computer or phone.
If you are a current Annual Member of NFMLA, please email info@nfmla.org to receive a complimentary ticket to this event. If you are not an Annual Member of NFMLA, you can become one here: https://www.newfilmmakersla.com/membership/
After joining as an Annual Member of NFMLA, you can email info@nfmla.org to receive your complimentary ticket.
Event has ended.