Panelists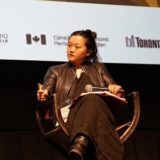 Abby Sun
International Documentary Association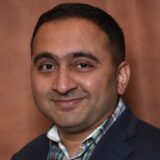 Ritesh Mehta
Indian Film Festival of Los Angeles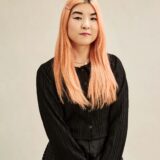 So Yun Um
Director/Producer
Moderator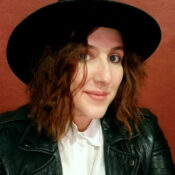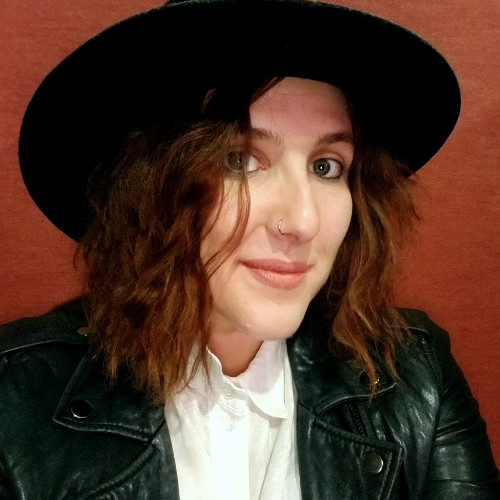 Bojana Sandic
NewFilmmakers LA
Join NewFilmmakers Los Angeles (NFMLA) for a conversation with top AAPI film festival programmers, film curators, and experts in the industry. We will discuss how film festivals and programs curate films and panels for programming, how each programmer approaches their selection process, best practices for filmmakers submitting films to programs, and how the programming landscape has evolved. Panelists will include Abby Sun (Director of Artist Programs at IDA), Ritesh Mehta (Co-Director of Programming at IFFLA), and So Yun Um (Director/Producer, previously Short Associate Programmer at AFI Fest).
This panel will be moderated by Bojana Sandic, Programming Director at NewFilmmakers Los Angeles (NFMLA).
About Abby Sun:
Abby Sun (she/her) is the Director of Artist Programs and Interim Editor of Documentary magazine at the International Documentary Association. Before joining IDA, Abby was the Curator of the DocYard and co-curated My Sight is Lined with Visions: 1990s Asian American Film & Video with Keisha Knight. As a graduate student researcher in the MIT Open Documentary Lab, Abby edited Immerse. She has bylines in Film Comment, Filmmaker Magazine, Film Quarterly, MUBI Notebook, Sight & Sound, and other publications. Abby has served on festival juries for festivals like Hot Docs, Dokufest, Palm Springs, and CAAMfest, as well as nominating committees for the Gotham Awards and Cinema Eye. Abby has reviewed projects for grants and markets such as IDFA Forum, BGDM, NEA, SFFILM, LEF Foundation, Sundance Catalyst, and spoken on and facilitated panels at Locarno, IFFR, TIFF, NYFF, and other film festivals. Along with Keisha, Abby received a fall 2022 Warhol Foundation Curatorial Research Fellowship. She produced Shared Resources and, with Jordan Lord, received a 2022 American Stories Documentary Fellowship for The Voice of Democracy. Her hometown is Columbia, Missouri, US.
About Ritesh Mehta:
Ritesh Mehta is Co-Director of Programming at the Indian Film Festival of Los Angeles (IFFLA). He has also been part of the programming teams at AFI Fest, Outfest and Los Angeles Greek Film Festival. Ritesh primarily works in film and TV development. He has been a Reader for several years for the Sundance Episodic Program, the Disney TV Writing Program, and the Fox Writers Incubator. Ritesh received his PhD in Communication from the Annenberg School at the University of Southern California.
About So Yun Um:
So Yun Um is a Korean American Director and Producer born and based in Los Angeles. She explores intimate and challenging stories of marginalized people with piercing humanity and poignant editing style.
Her directorial debut documentary feature film, LIQUOR STORE DREAMS, which is about second generation Korean American children of Liquor Store owners in the LA area, made its world premiere at the 2022 Tribeca Film Festival. The film will be released on VOD, May 11 and have it's broadcast premiere on PBS POV, July 10th.
Currently, So is a 2022-2023 BAFTA Breakthrough USA participant. She is an alumnus of the 2021 CAAM Fellowship with mentorship support from acclaimed Director Nanfu Wang, Armed with a Camera Fellowship by Visual Communication, recipient of the Sundance Uprise Grant and a Sundance Institute Documentary Film Program Grantee.
About the moderator, Bojana Sandic:
Bojana Sandic is a film festival programmer with an enthusiasm for emerging and unique voices. As the Programming Director for NewFilmmakers Los Angeles, she is focused on connecting diverse perspectives with new audiences and opportunities. Formerly the Director of Short Film Programming at the Newport Beach Film Festival, she maintains a love of short film as a medium for storytelling, and has served on a number of short film juries including those of Slamdance, Outfest, New Orleans Film Festival and Palm Springs Shortfest. Born in Belgrade and raised in Southern California, she has a degree in Literary Journalism and Psychology & Social Behavior from UCI, where her honors thesis was about the relationship between 70's and 80's Yugoslavian rock and roll and Yugonostalgia. In the past, she has worked with Lexus Short Films, LAIKA and Music in Press, an online magazine with an experiential approach to music writing that incorporates elements of creative nonfiction. Bojana is always looking for ways to share great storytelling and has an abiding fascination with the ways the stories we tell mediate our experience of the world and how we relate to one another.
Event has ended.