Panelist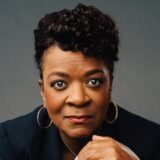 Yvette Miley
NBCU News Group
Moderator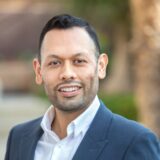 Join NewFilmmakers Los Angeles (NFMLA) for a conversation with the team at NBCUniversal about the NBCU Academy Original Voices program, which is an artist development and inclusion initiative for independent documentary filmmakers. This month the program has launched the Original Voices Shorts Pitch, a national open call for diverse filmmakers working on archival and journalistically driven short documentaries highlighting underrepresented communities to pitch their works in progress.
We will discuss the Shorts Pitch program, which includes a $100,000 investment, a commission deal with NBC News Studios, NBC News' documentary storytelling division, and unprecedented access to NBCU News Group's vast archives, production resources as well as executives and journalists across the News Group. Applications are open now and will close on April 14th, 2023.
About the Original Voices Shorts Pitch program:
NBCU Academy in partnership with NBC News Studios, the NBC News documentary division, is collaborating with IF/Then Shorts to launch a national open call for archival and journalistically driven short documentaries highlighting social issues and identities.
Five teams will be invited to take the stage at the Original Voices Shorts Pitch, an inclusion­ focused pitch session where a curated selection of diverse filmmakers propose their documentary works in progress to a panel of industry professionals. The five pitching teams will receive a grant of $6,000 each to help further their documentary and to assist with the costs of attending the pitch event.
From the five finalists, NBCU Academy and NBC News Studios will select one winning project to commission with a $100,000 investment.
Eligible filmmakers are US-based documentarians who identify as – or showcase stories highlighting social issues affecting – women, LGBTQ+ folx, communities of color, and people with disabilities regardless of career stage.
The purpose of the Original Voices Shorts Pitch is to open doors to the NBCU newsroom and archive to diverse documentary filmmakers eager to present a more vibrant, equitable, and accurate take on American history and society today. Reaffirming the values of integrity and inclusion in order to spur innovation, the Original Voices Shorts Pitch aims to break down barriers of authorship and authority between news media networks and consumers, support diverse documentary filmmakers with the resources of a legacy news organization, and strengthen public trust in fact-based reporting and film.
The pitch will take place at DOC NYC 2023.
Apply now for the chance to receive a behind-the-scenes look at what it takes to develop a short documentary film and how leading decision makers in documentary film studios and newsrooms evaluate projects according to the highest industry, equity, and journalism standards.
More information about the program and application can be found at https://nbcuacademy.com/original-voices/
About Yvette Miley, Executive Vice President of DEI, NBCU News Group:
Award-winning journalist Yvette M. Miley serves as EVP of Diversity, Equity and Inclusion for the NBCU News Group. Her responsibilities include recruiting and retention, training and development, employee engagement, strategic partnerships, and editorial initiatives across all four networks. She reports to NBCUniversal News Group Chairman Cesar Conde. Since joining MSNBC in July 2009, Miley has held several leadership roles within the news group including SVP for MSNBC and NBC News overseeing weekend, overnight, breaking news and special events programming on MSNBC as well as NBC News' "Early Today" broadcasts; Head of Diversity and Inclusion for NBC News and MSNBC; VP for MSNBC; Executive Editor of MSNBC Dayside and thrgrio.com; and Executive-in-Charge of the NBC News digital platform NBCOUT, the first LGBTQ news vertical created by a major broadcast media organization.
Miley has worked for NBCUniversal for 33 years. Before joining MSNBC and NBC News, Miley was Vice President & News Director of the Miami/Fort Lauderdale-based NBC owned and operated television station NBC 6/WTVJ in June 2004. In July 2001, Miley was named Vice President and News Director of the then-owned NBC station, WVTM-NBC 13 in Birmingham, AL.
Miley is the recipient of many of the industry's highest honors. She received three Emmy Awards, including an Emmy for the MSNBC and NBC News coverage of the Supreme Court ruling on same-sex marriage in 2016; ten Edward R. Murrow Awards; a Society of Professional Journalists Award for her role during coverage of the Marathon Bombing in Boston; a DuPont-Columbia University Award; a George Foster Peabody Award for coverage of Hurricane Andrew in 1992; and four Associated Press Awards. Miley's additional accolades include a Pride Stars Award by Adweek in 2020; Distinguished Alumna Award by the President of the University of Florida in 2018; the National Association of Black Journalists' Chuck Stone Lifetime Achievement Award in 2017; National Press Club recognition for her work as a mentor in 2016; a Lifetime Achievement Award by the Urban League of Palm Beach County in 2013; and the Miami-Dade Chamber of Commerce's 2007 Corporate Executive of the Year. She was also named a Distinguished Graduate from the University of Florida in 1997.
Miley is a member of the National Association of Black Journalists, Investigative Reporters and Editors, the National Press Club, the National Lesbian and Gay Journalists Association and Online News Association. Her board memberships include ColorComm, the Stonewall Community Foundation, the T. Howard Foundation, the Florida A&M School of Journalism and Graphics Board of Visitors and University of Florida's College of Journalism Dean Advisory Board.
Miley is a native of Riviera Beach, FL and a graduate of Suncoast High School and the University of Florida.
About the moderator:
David Valdez is the Executive Engagement Manager, Diversity, Equity & Inclusion Manager supporting NBCUniversal's Chief Diversity Officer, Craig Robinson, and all of the company's DEI efforts across the enterprise. David has spent 11 years at NBCU, previously with the world-famous Studio Tour on the Universal lot before joining Corporate Diversity in Dec of 2020. David was born and raised in Los Angeles and is passionate about supporting community based organizations that provide direct services to families and individuals facing critical challenges to success. He serves on the Board of Directors with Jovenes, Inc. a non-profit that serves youth ages 18-25 that are experiencing homelessness. David is a graduate of Yale University and has a Masters in Fine Arts from the American Conservatory Theater in San Francisco, CA.