Panelist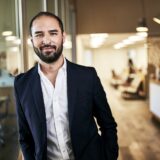 Moderator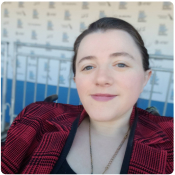 Join NewFilmmakers Los Angeles (NFMLA) for a conversation with Roberto Alcantara, Senior Vice President of Drama Programming at HBO Max. Roberto will discuss the development and production of drama series on HBO Max, his experience working with the Max Originals slate and with series producers, as well as the streaming and series development and production landscape in the industry currently.
This panel is part of the NFMLA November Monthly Film Festival.
About Roberto Alcantara:
Alcantara is responsible for the development & production of several tentpole drama series on the Max Originals slate, including Steven Soderbergh's FULL CIRCLE, THE GIRLS ON THE BUS, and multiple soon-to-be-announced series around tentpole IP. He is also the lead exec on WARRIOR, & prev oversaw fan favorite RAISED BY WOLVES from Ridley Scott. Alcantara also provides creative strategic management for the drama slate and is the key point of contact for producers with overall deals, eg Tessa Thompson, John Wells, Robert Rodriguez, Charlize Theron.
Prior to joining HBO Max, Alcantara served as VP of Comedy Development & Programming for FOX Entertainment, overseeing the development and production of popular live action and animated series for the network's comedy slate. In 2016, his feature ACCIDENTAL COURTESY: DARYL DAVIS, RACE & AMERICA, for which he was EP, won the Special Jury Award in the Documentary Feature category at SXSW before selling to PBS and then Netflix. He began his career producing commercials in Chicago before working at CAA.
About the moderator
Kristen Lopez has been an entertainment writer, film critic and pop culture essayist for 15 years. Her work has been published on Forbes, MTV, and The Hollywood Reporter. She holds a Masters in English from California State University, Sacramento. In her free time she podcasts and spends her days binging on Turner Classic Movies.