Join NewFilmmakers Los Angeles (NFMLA) for a conversation with producer Steak House, producer Aaliyah Williams, and United Talent Agency (UTA) independent film agent Matt Coatsworth. We will discuss diverse voices in the film and television industry, breaking emerging talent into the industry, as well as strategies for development, production, and post-production.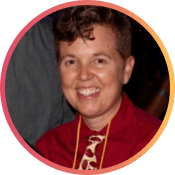 Steak House
Steakhaus Productions is an award-winning film and media production company bringing bold new visions to audiences across multiple platforms. Led by producer Steak House, Steakhaus provides comprehensive development, production and post-production strategies.
Since 2000, Steakhaus has produced 20 films and countless media projects including TV series, web series, branded content, commercials and music videos. Steakhaus Productions' films are currently in distribution with Focus Features, NBC/Universal, Disney, Magnolia, Syfy, IFC, Showtime and many more. Prior to distribution, many of their films had prestigious festival debuts including Toronto, LAFF, Tribeca, SXSW, Outfest and Sundance.
Currently Steakhaus Productions is executive producing QUEER FOR FEAR for AMC's Shudder alongside Bryan Fuller. Most recently they produced the Disney+ series LAUNCHPAD and THE MUSTANG for Focus Features.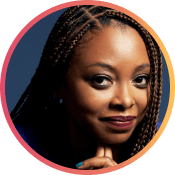 Aaliyah Williams
Peabody Award nominated producer Aaliyah Williams is the founder of JUST A REBEL, a television and film production company that focuses on contemporary stories that center and celebrate Black women. Its initial projects include the one hour drama adaptation of Marita Golden's acclaimed novel, THE WIDE CIRCUMFERENCE OF LOVE, Kimberly Nicole Walker's dark comedy TIGHT, and Kimberly's feature film THE LAST CLASS to be directed by Tiffany Johnson. Williams is also an Executive Producer of Erika Johnson's one hour drama THE BOTTOMS. Just A Rebel's first look deal with CBS Television Studios has been renewed for a second year. Previously, Williams ran The Digital Studio at MACRO, where she developed and produced GENTEFIED which was acquired by and adapted as a half hour for Netflix. Williams is an Executive Producer on the series which just wrapped production on Season 2 and received a Peabody Award nomination for Season 1. She also serves as Executive Producer on Juel Taylor and Tony Rettenmaier's half hour series BIRTH OF COOL at BET+. As CCO she co-created the MACRO Episodic Lab with the Black List's Franklin Leonard. Additionally, she developed and produced 2018 Sundance selection LEIMERT PARK which is currently streaming on BET+ and the upcoming film REALLY LOVE starring Kofi Siriboe, Uzo Aduba, Yootha Wong-Loi-Sing, and Michael Ealy that won a Special Jury Recognition for Acting at the 2020 SXSW Film Festival. Originally from Arkansas and Oklahoma, Williams graduated from Harvard and is a Film Independent Project:Involve, Sundance (3 times) and active Ron Brown Scholar alumna.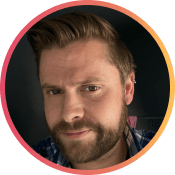 Matt Coatsworth
Matt Coatsworth is the head of independent film for UTA's production arts team. He's spent the past seven years specializing in breaking emerging talent from festivals into the mainstream. Prior to UTA, Matt worked as an AD, a coordinator, a producer and various forms of assistant on everything from 48 hour shorts to films like DEVIL and ENDERS GAME. He came up playing drums in a pop-punk band, taking PA work on the side to pay rent, while studying geography. As his love of independent film grew, he decided to move to LA in 2010 to pursue it full time. He's been difficult to reach ever since.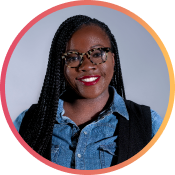 Camilla Crews (Moderator)
Camila Crews is the Senior Director of Public Relations at the Cashmere Agency. Camila shapes narratives and curates comprehensive publicity strategies and campaigns for some of the most culturally relevant films and television shows. She has led multicultural campaigns for US, Queen & Slim, When They See Us, Ma Rainey's Black Bottom, A Quiet Place, If Beale Street Could Talk, This Is Us and more.
Camila holds a Bachelors of Arts degree in Journalism from Northeastern University is a self-proclaimed bookworm, lover of donuts and proud New Englander from Providence, Rhode Island.
Once you purchase a ticket, we will send you an email with ZOOM link. If you don't already have the ZOOM APP you can download it on your computer or phone.
If you are a current Annual Member of NFMLA, please email info@nfmla.org to receive a complimentary ticket to this event. If you are not an Annual Member of NFMLA, you can become one here: https://www.newfilmmakersla.com/membership/
After joining as an Annual Member of NFMLA, you can email info@nfmla.org to receive your complimentary ticket.
Event has ended.