Join NewFilmmakers Los Angeles (NFMLA) for a conversation with Jordan Temple, comedian and writer/producer for comedy TV shows, including "Abbott Elementary", "The Marvelous Mrs. Maisel", and "Atlanta". Jordan will discuss his journey with comedy and how his career has evolved, his experiences writing and producing for Emmy award-winning series, as well as the current state of the TV industry and any advice he has for emerging creatives.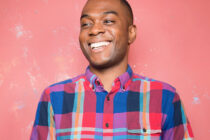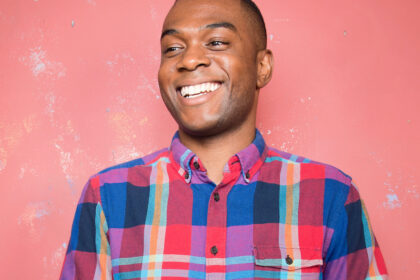 About Jordan Temple
JORDAN TEMPLE is a New York City-born comedian/writer/actor who grew up in the projects peeing in the staircase and also the elevator. Jordan is a producer on Quinta Brunson's new show "Abbott Elementary" on ABC. He recently wrapped up writing for two seasons of Emmy-award winning series "Atlanta" and two seasons of "The Marvelous Mrs. Maisel".
In 2018, Jordan was named a "New Face" of comedy at the Just For Laughs Comedy Festival in Montreal and also made his late-night stand up debut on CONAN. Jordan created and starred in an original stage play, 'Hidden Fences', a hilarious, absurdist take on the viral mistake made at the 2017 Golden Globes and Academy Awards that combined the movies, Hidden Figures and Fences into 'Hidden Fences'. The play sold out four times and was staged at The Bell House for New York Comedy Festival. In June 2018 Hidden Fences made it's LA debut at The Dynasty Typewriter at Hayworth Theatre, starring and produced by Jermaine Fowler. In 2017, he staged his follow up to Hidden Fences, an absurdist, one-act play entitled 'The Color Urkel' that loosely combines the narrative of The Color Purple with the characters Steve Urkel and Stefon Urquelle. In November 2018, 'The Color Urkel' also made its New York Comedy Festival debut.
Event has ended.