---
Join NewFilmmakers Los Angeles (NFMLA) for a conversation with Gloria Fan, Vice President of Current Programming at 20th Television Studios. We will discuss the current state of the scripted television industry, her career in production and development and her work at 20th Television, and best practices for working in television.
About Gloria Fan: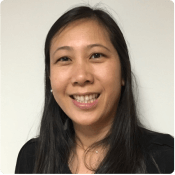 Gloria Fan serves as the Vice President of Current Programming at 20th Television Studios. Her current slate spans across networks and streaming services including Hulu's upcoming series THE DROPOUT, NatGeo's GENIUS: ARETHA and HOT ZONE, USA's QUEEN OF THE SOUTH, and FX's MAYANS, the spin-off to SONS OF ANARCHY (along with FX Productions). In addition, she is developing several new shows including PROMISED NEVERLAND (based on the popular Japanese manga/anime) with Rodney Rothman and Meghan Malloy (INTO THE SPIDERVERSE) and THE DRESDEN FILES with Evan Spiliotopolos.
Her roots began as a feature producer at Mosaic Productions and Atlas Entertainment, where she produced a number of films such as Tom Tykwer's INTERNATIONAL starring Clive Owen and Naomi Watts, along with several genre movies including SHUTTER, SEASON OF THE WITCH, and IN THE TALL GRASS.
Having traveled the world in search of stories, artists, and cultural experiences, Gloria brings a uniquely global perspective to storytelling. She seeks to incorporate these findings into her daily work. She is thrilled that her career path has taken her from film producer to television executive and is grateful to work on fostering such inspiring projects.
Once you purchase a ticket, we will send you an email with ZOOM link. If you don't already have the ZOOM APP you can download it on your computer or phone.
If you are a current Annual Member of NFMLA, please email info@nfmla.org to receive a complimentary ticket to this event. If you are not an Annual Member of NFMLA, you can become one here: https://www.newfilmmakersla.com/membership/
After joining as an Annual Member of NFMLA, you can email info@nfmla.org to receive your complimentary ticket.