Join NewFilmmakers Los Angeles (NFMLA) for a conversation with Leslye Headland (showrunner of Russian Doll and the new Star Wars series The Acolyte) and Colleen Labella (Director of Development at Leslye's production company Shoot to Midnight). We will discuss underrepresented communities behind and in front of the camera, writing queer and diverse stories, and their projects at Shoot to Midnight.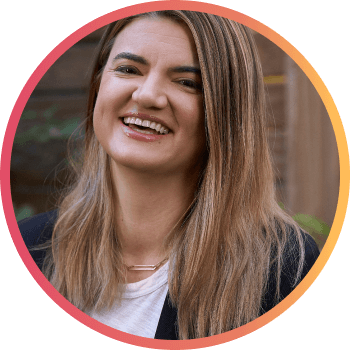 Leslye Headland, Emmy-nominated Writer, Producer, Director
Leslye Headland is an Emmy-nominated writer, producer, and director. She began her career writing and directing the SEVEN DEADLY PLAYS series (IAMA Theatre Company), including Bachelorette and Assistance, which both had successful runs in New York. Bachelorette was the basis for her directorial film debut starring Kirsten Dunst, Isla Fisher, and Rebel Wilson. The film premiered at the Sundance Film Festival in 2012.
Most recently, Headland served as writer, director, and showrunner for Netflix's acclaimed series RUSSIAN DOLL (co-created by Natasha Lyonne and Amy Poehler), which was nominated for three Primetime Emmy Awards and nine Creative Arts Emmy Awards, the latter of which it won three.
Headland is currently working on the STAR WARS series THE ACOLYTE for the Disney+ streaming platform and serves as writer, executive producer, and showrunner. She also recently directed and executive produced the Freeform pilot, SINGLE DRUNK FEMALE written by Simone Finch, executive produced by Jenni Konner, and starring Sofia Black-D'Elia, Ally Sheedy, Rebecca Henderson, Sasha Compère, Lily Mae Harrington, and Garrick Bernard. In addition to Star Wars and Single Drunk Female, Headland has signed a multi-year, overall deal with Fox 21 Television Studios to create, develop and direct series for network, cable and streaming platforms.
Her other film credits include writing the 2014 remake of ABOUT LAST NIGHT starring Kevin Hart and writing/directing SLEEPING WITH OTHER PEOPLE starring Jason Sudeikis and Alison Brie which also premiered at Sundance in 2015.
Headland's additional TV writing/directing credits include: pilots for HBO, ABC and NBC, as well as TERRIORS (FX), BLUNT TALK (Starz), SMILF and BLACK MONDAY (Showtime), and HEATHERS (Paramount).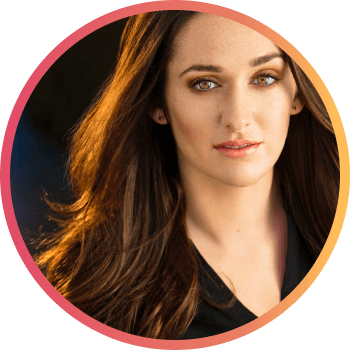 Colleen Labella, Director of Development, Shoot to Midnight
Colleen Labella is the Director of Development for Leslye Headland's production company, Shoot to Midnight. She has worked with Leslye on Black Monday, Almost Family, and most recently, Freeform's Single Drunk Female, for which she is a co-producer, as well as a number of projects currently in development. Colleen is also a theatre director, and her credits include a journey through minimalism at the Walt Disney Concert Hall featuring the LA Philharmonic, as well as an upcoming production on Center Theatre Group's digital stage. Colleen is most interested in elevating underrepresented voices and telling stories that focus on women and the LGBTQIA+ experience.
Once you purchase a ticket, we will send you an email with ZOOM link. If you don't already have the ZOOM APP you can download it on your computer or phone.
If you are a current Annual Member of NFMLA, please email info@nfmla.org to receive a complimentary ticket to this event. If you are not an Annual Member of NFMLA, you can become one here: https://www.newfilmmakersla.com/membership/
After joining as an Annual Member of NFMLA, you can email info@nfmla.org to receive your complimentary ticket.
Event has ended.