Industry Delegates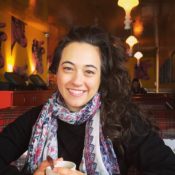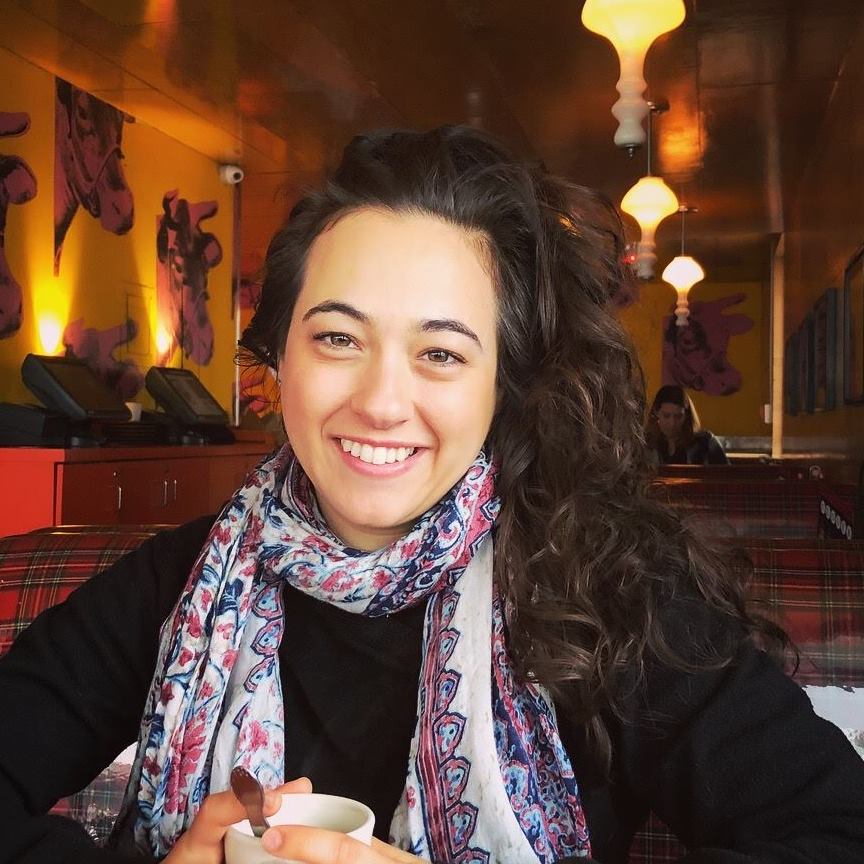 Amanda Hillsberg
Participant Media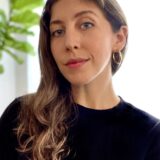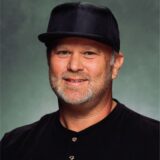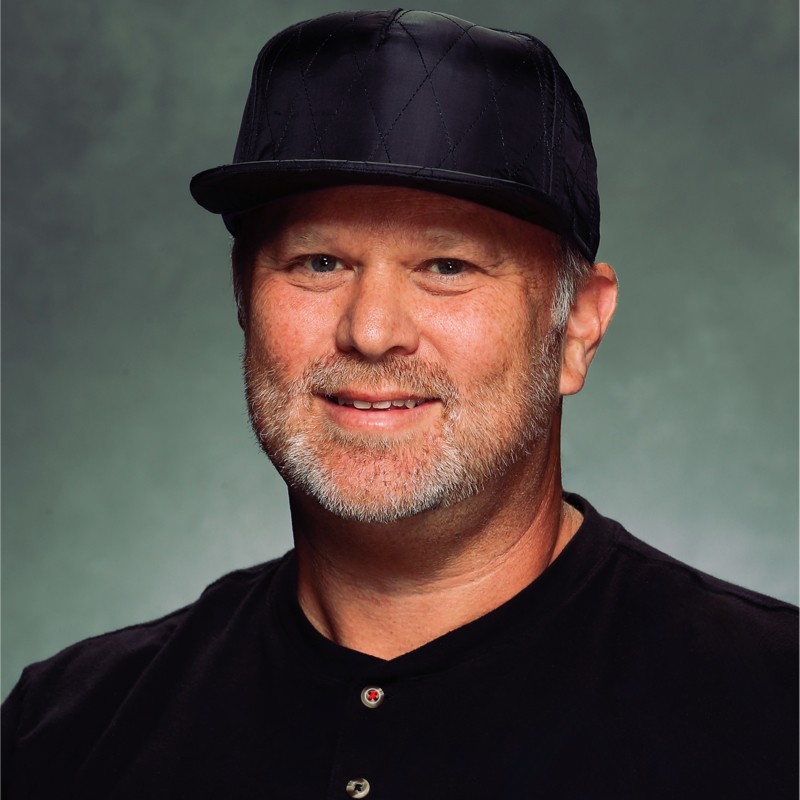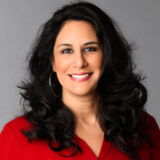 Bonnie Abaunza
Social Impact Producer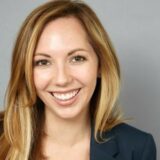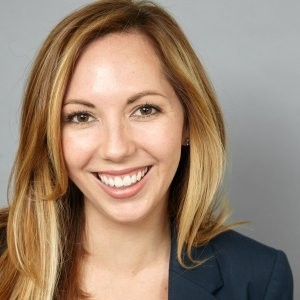 Jessica Grimshaw
Anonymous Content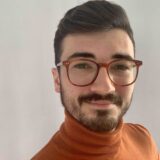 ---
NewFilmmakers Los Angeles (NFMLA) presents its annual line-up DocuSlate documentary program, spotlighting documentary filmmaking from around the world with a selection of international features and short documentaries across six programs. 
The morning begins with the paired presentation of Jim Bernfield's debut feature Me To Play and Anthony Scalia's short documentary Bendix: Site Unseen, which each explore their subjects' particular and at times humorous approaches to disability.  Bendix: Site Unseen profiles the intricate daily life of a blind single father with a sharp sense of humor who runs a diner alongside his children. Me To Play, which premiered at Slamdance, is an engrossing portrait of two veteran actors with Parkinson's disease who apply their craft pointedly by performing  Samuel Beckett's "Endgame," written following the playwright's mother's own death from the disease, which posits "there's nothing funnier than unhappiness."  
Next, we have the West Coast Premiere of  Jack C. Newell's How (not) to Build a School in Haiti, a complex and layered example of  how even the best intentioned international aid projects can fall apart when power dynamics are not accounted for and passions run high. The film hopes to ignite conversations that re-envision the NGO sector and efforts to fight global poverty.
The afternoon's programming continues with feature documentary AIDS DIVA: The Legend of Connie Norman, which is preceded by short documentary Goor-Jigeen (Man-Woman), in a pairing which highlights modern and historical LGBTQ+ rights movements. Goor-Jigeen (Man-Woman), directed by Alberto Amoretti, offers a rare insight into the heavily criminalized gay community in Senegal. AIDS DIVA: The Legend of Connie Norman is as punchy and charming as its subject, the outspoken and tireless early 90's trans activist Connie Norman. The film is directed by Dante Alencastre, whose award-winning work documenting the lives of LGBTQ+ individuals and communities has been widely screened in festival and educational settings alike. 
The line-up next presents the pairing of Juliana Curi's feature documentary UÝRA – The Rising Forest and Chiara Hollender's short  Women of the Earth, Twila, which each explore indigenous connection to land. Women of the Earth, Twila features a protagonist who teaches younger generations about the abundance of their traditional lands.  UÝRA – The Rising Forest, a debut feature from director Juliana Curi, vividly shows us the Brazilian Amazon through the eyes of  a trans indigenous artist who is fighting to save it. 
The evening continues with With This Breath I Fly by Sam French and Clementine Malpas. This award-winning documentary offers a strikingly intimate portrait of two Afghan women in prison for "moral crimes," as well as a scathing analysis of the wider systems, both local and international, complicit in their suffering. It was produced in cooperation with the Afghan Film Project, a non-profit dedicated to fostering Afghanistan's film industry and nurturing the next generation of Afghan filmmakers. It is a first feature project for both of its co-directors, who have extensive experience producing work in the region, including Sam French's Oscar-nominated short "Buzkashi Boys,"  the first narrative film since 2001 to be filmed entirely on location in Afghanistan. 
The night concludes with DocuSlate Shorts, a powerful collection of documentary short films that explore a variety of  individual perspectives, social issues and slice of life portraits. Included are insights into one man's life in the Canary Islands, a cinephile's journey to honor Akira Kurosawa, a farming community in Texas fearful of encroaching development, the proliferation of self-managed abortion options,, the life of a  man beloved by his community who lost his home following a hospitalization, and the generational legacy that lives in maize seeds. 
Programs 1-4 moderated by Filmmaker, TV Director and NFMLA Board Member Varda Bar-Kar
Programs 5-6 moderated by Filmmaker and Producer Alessandra Pasquino
NFMLA showcases films by filmmakers of all backgrounds throughout the year, across both our general and InFocus programming. All filmmakers are welcome and encouraged to submit their projects for consideration for upcoming NFMLA Festivals, regardless of the schedule for InFocus programming, which celebrates diversity, inclusion and region by spotlighting  communities of filmmakers within our filmmaking community as part of our monthly program. This project is supported in part by the National Endowment for the Arts.
Schedule Details
Program #1 – Feature – Me To Play [plays with short Bendix: Site Unseen]
10:00 AM – 11:45 AM – Program
11:45 AM – 12:00 PM – Audience Q&A
Program #2 – Feature – How (not) to Build a School in Haiti
12:00 PM – 12:15 PM – Pre-Reception
12:15 PM – 1:45 PM – Program
1:45 PM – 2:00 PM – Audience Q&A
Program #3 – Feature – AIDS DIVA: The Legend of Connie Norman [plays with short Goor-Jigeen (Man-Woman)]
2:00 PM – 2:15 PM – Pre-Reception
2:15 PM – 3:45 PM – Program
3:45 PM – 4:00 PM – Audience Q&A
Program #4 – Feature – UÝRA – The Rising Forest [plays with short Women of the Earth, Twila]
4:00 PM – 4:15 PM – Pre-Reception
4:15 PM – 6:00 PM – Program
6:00 PM – 6:15 PM – Audience Q&A
Program #5 – Feature – With This Breath I Fly
6:15 PM – 6:30 PM – Pre-Reception
6:30 PM – 7:45 PM – Program
7:45 PM – 8:15 PM – Audience Q&A
Program #6 – DocuSlate Shorts
8:15 PM – 8:30 PM – Pre-Reception
8:30 PM – 10:15 PM – Program
10:15 PM – 10:30 PM – Audience Q&A
Event Location
Event Entrance
1139 S. Hill Street, Los Angeles 90015
Directions
---
Parking (fee)
1133 S Olive St, Los Angeles, CA 90015
Directions
Buy Tickets