Join POV and NFMLA for a conversation with Bruno Santamaría centered around the making of his new feature documentary film, Things We Dare Not Do, which is slated to premiere on POV. We will discuss Bruno's documentary filmmaking process, social impact storytelling, and showcasing the beauty of the everyday in film.
About Things We Dare Not Do
In the small Mexican coastal village of El Roblito, 16-year-old Ñoño lives what seems to be an idyllic existence with his loving family. But he holds a secret. Defying gender norms, Ñoño works up the courage to tell his family he wants to live his life as a woman, a fraught decision in a country shrouded in machismo and transphobia.
About Bruno Santamaría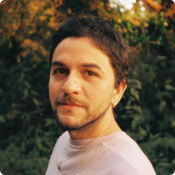 Bruno Santamaría graduated from Centro de Capacitación Cinematográfica. Margarita (2016), his directorial debut, marked his way of working in film from reality. He recently premiered the film Things We Dare Not Do (2020), which won awards at BAFICI, FICUNAM and CABOS and Best Documentary at the Chicago International Film Festival and the Lima Film Festival, among others. He is currently developing the film 6 Meses En El Edificio Rosa Con Azul with the FONCA Young Creators Mexican grant. His work has been shown at Sundance, Hot Docs, Berlinale, IDFA, Camerimage, Morelia, Guadalajara. He has worked with directors such as Ai WeiWei, Paula Markovitch, Manuel Abramovich and Zita Erffa. He teaches at the Centro de Capacitación Cinematográfica, EICTV de Cuba, and also directed the first edition of the Cuorum Morelia Residency. He is co-founder of Ojo De Vaca, a space for the creation, development and production of documentary film in Mexico.
About the Moderator: Mónica Zorrilla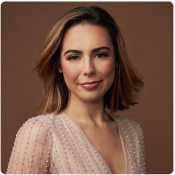 Mónica Zorrilla is a reporter covering the television business for Variety and a part-time graduate student at New York University, telecommuting from Minneapolis, Minn.
Most recently, she served as a breaking news reporter for Adweek, focusing on brand marketing and advertising. Before joining Adweek in 2019, she was a full-time editorial staffer at Billy Penn and AL DÍA New Media, hyperlocal news outlets based in Philadelphia. Most of her bilingual coverage touched on arts and entertainment, the Latinx community, immigration policy, places and persons of interest, food, and bizarre happenings in the city. Her writing for both publications led her to be distinguished as Philadelphia's Culture Reporter of the Year in 2018 by the Pen and Pencil Club, the oldest press club in the United States.
Mónica was born and raised in Miami, Fla., and earned her B.A. in English (with a minor in Psychology and Spanish), from Haverford College in 2017. She is currently working toward her master's degree from the Arthur L. Carter School of Journalism. When she's not typing away, she's snapping pics of Kiwi, her (spoiled rotten) Netherland Dwarf rabbit.
About POV
POV is television's longest-running showcase for independent nonfiction films. POV premieres 14–16 of the best, boldest, and most innovative programs every year on PBS. POV films are known for their intimacy, their unforgettable storytelling, and their timeliness, putting a human face on contemporary social issues.
Once you've registered, we will send you an email with ZOOM link. If you don't already have the ZOOM APP you can download it on your computer or phone.