Join POV and NFMLA for a conversation with Emily Cohen Ibañez about her new documentary film, Fruits of Labor, which is slated to premiere on POV. We will discuss Emily's process in observational documentary filmmaking, storytelling through a social impact lens, as well as her unique style that weaves a magical realism and dreamy poetry with harsh reality and coming-of-age.
About Fruits of Labor
Ashley, a Mexican-American teenager living in California, dreams of graduating high school and going to college. But when ICE raids threaten her family, Ashley is forced to become the breadwinner, working days in the strawberry fields and nights at a food processing company.
About Emily Cohen Ibañez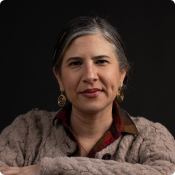 Emily Cohen Ibañez is a Latinx filmmaker with Colombian and Syrian Jewish heritage. She earned her doctorate in Anthropology (2011) with a certificate in Culture and Media at New York University. Her film work pairs lyricism with social activism, advocating for labor, environmental, and health justice. Her directorial feature documentary debut, FRUITS OF LABOR will be having its World Premiere at SXSW 2021. Emily was a Fulbright Scholar in 2007-2008 based in Colombia, South America; she screened her film Bodies at War in 22 rural Colombian municipalities affected by landmines in partnership with the Colombian Campaign Against Landmines. Emily regularly makes commissioned short films for venues like The Guardian, The Intercept, and Independent Lens. She also contributes cinematography to independent films including Bronx Obama (2014) directed by Ryan Murdock which won a "Best in Fest" award at AFI Docs.
About the Moderator: Tom White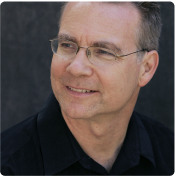 Tom White is editor of Documentary magazine, the print and online publication of the International Documentary Association (IDA); he has held this position since June 2000. Documentary has been honored with a Western Publications Association Maggie Award nomination for best publication in the Communication, Advertising and The Arts/Trade category. White has written for several other publications, including POV Magazine, Cinemontage, The Hollywood Reporter, Variety, IndieWire, The Independent Film & Video Monthly and Release Print. He was also editorial manager for the American Documentary Showcase, a project of the US State Department, and he served as a delegate expert with the Showcase, heading delegations to Israel and Jordan in 2009 and India in 2011.White has served on juries at Minneapolis-St. Paul International Film Festival, NewFilmmakers Los Angeles, DOCS MX, Hot Springs Documentary Film Festival, Austin Film Festival, LA Asian Pacific Film Festival, IDFA, AFI Film Fest, Denver International Film Festival, International Documentary Challenge and the HBO Comedy Film Festival; has participated on panels at the NALIP conference and the Seattle International Film Festival; and has moderated panels at American Film Market; American Documentary Film Festival, Whitewater Films, AFI Dallas International Film Festival, NATPE and Westdoc, as well as panels and discussions at various IDA programs.
About POV
POV is television's longest-running showcase for independent nonfiction films. POV premieres 14–16 of the best, boldest, and most innovative programs every year on PBS. POV films are known for their intimacy, their unforgettable storytelling, and their timeliness, putting a human face on contemporary social issues.
Once you've registered,, we will send you an email with ZOOM link. If you don't already have the ZOOM APP you can download it on your computer or phone.
Event has ended.