Panelist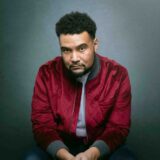 Kevin Shaw
Director/Producer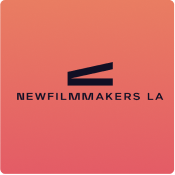 Elisabeth Greer
Film Participant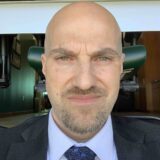 Isaac Castelaz
Film Participant
Moderator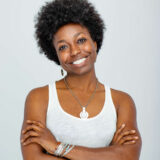 Elizabeth Gray Bayne
Filmmaker/Social Impact Producer
Join POV and NewFilmmakers Los Angeles (NFMLA) for a conversation about the documentary LET THE LITTLE LIGHT SHINE, which premieres on POV this December, with director/producer Kevin Shaw and film participants Elisabeth Greer and Isaac Castelaz. We will discuss the documentary process, social impact filmmaking, the themes of community and activism, and the story which shines light on Chicago's public school system through themes of race, class, and gentrification.
LET THE LITTLE LIGHT SHINE had its world premiere at the 2022 True/False Film Festival, and will be broadcast on PBS as part of POV's upcoming 35th season.
Watch the broadcast premiere of Let the Little Light Shine on the award-winning television series POV on December 12th at 10:00 p.m. (check local listings) on PBS, pbs.org, and the PBS Video app.
About LET THE LITTLE LIGHT SHINE:
National Teachers Academy (NTA) is considered a beacon for Black children: a top-ranked, high-performing elementary school in the fastest growing neighborhood on Chicago's South Side. As the neighborhood gentrifies, a wealthy parents' group seeks to close NTA and replace it with a high school campus. How will NTA's community fight to save their beloved institution? A co-production of POV and ITVS, in association with Black Public Media.
About Kevin Shaw (Director/Producer, Cinematographer, Editor):
As a director, producer and cinematographer, Kevin Shaw has created award-winning content for national television networks. Shaw was a segment director and cinematographer on America to Me, and additional cinematographer on City So Real, from Academy Award-nominated filmmaker Steve James, where they both debuted at the Sundance Film Festival and aired on Starz and Hulu respectively.
Shaw's debut documentary about New Jersey's famous St. Anthony High School and Basketball Hall of Fame coach Bob Hurley, The Street Stops Here, aired nationally on PBS and ESPN in 2010 to rave reviews. The following year, Shaw's Big Ten Network short documentary on a quadriplegic trying to regain the ability to walk won the Edward R. Murrow Award for Sports Reporting Excellence. His cinematography talents were recognized in 2015 with a National Sports Emmy for ESPN's FIFA World Cup Show Opens and Teases. Later that year, Shaw produced a documentary about the relationship between megastar Shaquille O'Neal and his collegiate coach, Dale Brown. Shaq and Dale premiered on ESPN. 
Shaw's current directorial work, Let the Little Light Shine, premiered at the True False Fest in March 2022 to stellar reception, where the Chicago Tribune lauded the film for carrying "the visceral impact of all six Rocky films and a few Creed films put together." The film will air on PBS' award-winning series POV in December. Shaw's next directorial work is One Golden Summer, tracing the rise of an all-Black Little League Baseball team as it captured the national title and national imagination in 2014, only to lose its title and reputation under a cloud of scandal.
About Isaac Castelaz (Educator, Documentary Participant):
Isaac is a career educator of 23 years, including 21 in Chicago Public Schools. As the principal of National Teachers Academy from 2012-2021, he led the school from the lowest possible CPS rating (Level 3) to the highest possible rating (Level 1+). For seven straight years, Isaac raised the number of students meeting academic and attendance benchmarks, during which time NTA was rated as "well-organized" or "organized" for school improvement according to a CPS survey of students, teachers, and parents/guardians. Isaac is currently an education consultant, specializing in leadership development and principal preparation.
About the moderator
Elizabeth Bayne is an award-winning filmmaker focused on health and social issue-based projects. She earned her Masters of Public Health from Yale University and MFA in film from the ArtCenter College of Design. Since graduating, she has produced content for MIT, USC, the LA County Department of Public Health, and A.U.M. Films and Media. Her PSAs, documentaries, and short films have appeared on ABC, the Smithsonian Channel and Aspire TV. Elizabeth was a second round finalist in the Sundance Institute | YouTube New Voices Lab, the Women in Film | Blacklist Feature Writing Lab, Project Greenlight's Reel Fear Horror Contest, the Black Public Media Open Call and the Latino Public Media Open Call and a finalist in the Women In Film | Sundance Financing Intensive. She is a grant recipient of the Center for Cultural Innovation's Creative Economic Development Fund (CEDF), the W.K. Kellogg Foundation and Glassbreaker Films. Elizabeth is currently in post-production on her first feature film "Chocolate Milk," a reproductive justice documentary about the birth and breastfeeding outcomes for Black mothers. She recently completed "Continuing A Legacy" a documentary about an 11- year old girl from Compton's black cowboy community who competes in the junior rodeo.
IMPORTANT DETAILS
This panel will take place virtually over ZOOM. Registrants will receive a ZOOM link to this panel 2 hours before the published start time. If you don't already have the ZOOM app, please make sure to download on your device before the panel start time.