Panelist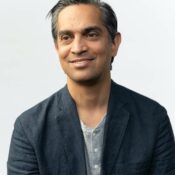 Sami Khan
Oscar Nominated Filmmaker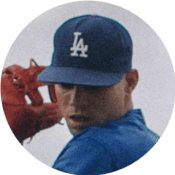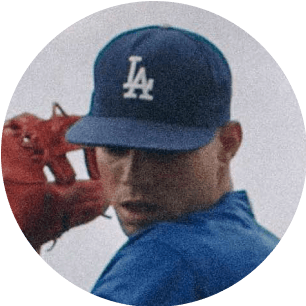 Carlos Gonzalez
Documentary Subject
Moderator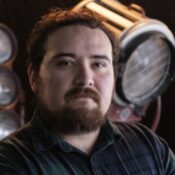 Carlos Aguilar
Film Critic / Journalist
Join POV and NewFilmmakers Los Angeles (NFMLA) for a conversation about the documentary THE LAST OUT, which premieres on POV this October, with Oscar-nominated director Sami Khan and documentary subject Carlos González. We will discuss the filmmaking process, the narrative which ties together sports and social change, as well as the film's themes of immigration, family, exile, and the Cuban community.
THE LAST OUT won the Special Jury Award at the 2020 Tribeca Film Festival and the Audience Award at the 2020 Hot Springs Documentary Festival.
More about THE LAST OUT on the POV website here.
About THE LAST OUT:
Three Cuban baseball players leave their families and risk exile to chase their dreams of playing in the United States. At the shadowy nexus of the migrant trail and pro sports, The Last Out chronicles their harrowing journey, from immigration obstacles to the broken promises of dubious agents. Against all odds, these young athletes try to hold onto their hope while fighting for a better life for their families. Official selection, 2020 Tribeca Film Festival (premiered in 2021). A co-presentation with Latino Public Broadcasting.
About Sami Khan (Director):
SAMI KHAN is an Oscar-nominated writer/director whose work in scripted and documentary has been supported by the Sundance and Tribeca Film Institutes, Rooftop Films, the Gotham, the Berlinale, and the NBC/Universal's Directors Fellowship. His films have screened at leading festivals, including Tribeca, Toronto, Hot Docs, and Mumbai.
Sami's latest release is "Guha" an episode he directed for the Apple TV Plus docuseries HOME, produced by A24. He is also currently developing series and features for the Springhill Company, the Roots' Two One Five Entertainment, Will Arnett's Electric Ave, and Peter Dinklage's Estuary Films, among others.
Sami's first feature documentary THE LAST OUT won a Jury Prize at the Tribeca Film Festival and was called "a powerful true story of athletics and exile" by the Hollywood Reporter. THE LAST OUT will premiere on PBS' flagship documentary program POV in October 2022. Sami's 2019 short documentary ST. LOUIS SUPERMAN was nominated for an Academy Award. Sami's narrative shorts 75 EL CAMINO and THE WORKOUT both premiered at the Toronto Film Festival.
KHOYA, Sami's fiction feature debut was selected for the Tribeca Film Institute's All Access fellowship and was released in 2016. The film was co-produced by the filmmakers behind Cannes prize-winner THE LUNCHBOX and received financial backing from Spike Lee. The Globe & Mail called KHOYA "an often startling work of compact storytelling. He recently served as Consulting Producer on Season 2 of NBC's scripted drama TRANSPLANT about a Syrian refugee turned hero doctor in Toronto.
About Carlos González (Documentary Subject):
From the small pueblo of Mayari in Holguin Province, CARLOS O. GONZÁLEZ was a formidable starting pitcher in the Serie Nacional for five years. Despite his relatively small stature for a pitcher, Carlos dominated some of Cuba's toughest hitters and pitched alongside New York Yankees' fireballer Aroldis Chapman. In 2014, Carlos was convinced to leave Cuba to sign with Cuban-American sports agent Gustavo Dominguez and his Top Ten Sports operation in Costa Rica. With little more than a promise from strangers, Carlos took a chance on Gus and left for Costa Rica.
About the moderator
Originally from Mexico City, Carlos Aguilar was chosen as one of 6 young film critics to partake in the first Roger Ebert Fellowship organized by RogerEbert.com, the Sundance Institute and Indiewire in 2014. Aguilar's work has appeared in prestigious publications such as Los Angeles Times, The Wrap, Indiewire, Vulture, RogerEbert.com, MovieMaker Magazine, Remezcla, Filmmaker Magazine, Variety Latino, Slate, Bustle, Americas Quarterly, among others. He is a member of the Los Angeles Film Critics Association (LAFCA).
Besides his work in journalism, Aguilar regularly works as a screener for the Sundance Film Festival and a screenplay reader for Sundance's Screenwriters Lab. Carlos Aguilar has also been on the jury at renowned festivals such the Palm Springs International Film Festival, Outfest Los Angeles, the Gasparilla International Film Festival, the Louisiana International Film Festival, and the Los Angeles Indian Film Festival.
Aguilar currently co-hosts, One Week Only, a weekly podcast highlighting independent and international cinema. He also regularly participates in panel discussions about the importance of people of color in film criticism and his experience as a DACA recipient working in the film industry.
Event has ended.