Spotlight: Building Successful Co-Productions
Summer Showcase with Seneca College of Applied Arts and Technology

Aubry Mintz
Filmmaker/Animator
Board Member | The International
Animated Film Society (ASIFA)
Chris Landreth
Academy Award Winning
Filmmaker/Animator
Mark Jones
Chair, School of Creative
Arts and Animation
Presenting Partner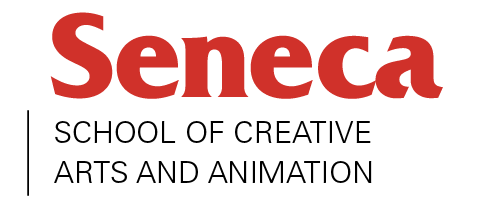 Date
Monday, August 10th, 2015
Schedule:
7:00PM – 8:00PM – Red Carpet | Reception (Host Bar)
8:00PM – 9:45PM – Opening Remarks | Screening | Q&A
9:45PM – 10:45PM – After Party (Host Bar)
Location:
Event Entrance
1139 South Hill St. Los Angeles, CA 90015
Directions
Parking ($5 parking available)
1133 South Olive St. Los Angeles, CA 90015
Directions
RSVP for your complimentary admission here
This month, NewFilmmakers Los Angeles is proud to host special guests from Toronto, Canada: Academy Award winning animation director Chris Landreth, and Mark Jones, Chair of the School of Creative Arts and Animation at Seneca College of Applied Arts and Technology. They will be joined by Aubry Mintz, LA-based filmmaker, educator, and board member of The International Animated Film Society.
Seneca has been at the forefront of partnership-driven short film production working with professional directors and studios. Seneca's success in these areas are a result of an entrepreneurial, agile approach to proving students with hands-on practical experience that breaks the boundaries of traditional internships and research. In addition to providing top-quality graduates that are employed around the world, Seneca also partners directly with professional content creation studios to become deeply involved in short film, gaming, interactive media, and public awareness projects. The films in this month's program represent some of the finest such collaborations in which Seneca has engaged. During the presentation we will also hear about new collaborations with filmmakers in the Greater LA area.
Seneca College in Toronto, Canada, is a comprehensive college of applied arts in technology. With campuses across the Greater Toronto Area (GTA), Seneca has over 20,000 full-time and 40,000 part-time students engaged in nearly 300 full time and part time programs. Seneca's School of Creative Arts and Animation, part of the Faculty of Communication Arts and Design, is a recognized global training leader in animation, digital media, documentary filmmaking, graphic design, music, acting and illustration.
RSVP for your complimentary admission here