Industry Delegates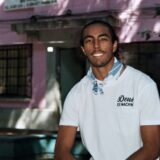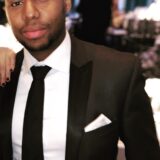 Trey Witter
3 Arts Entertainment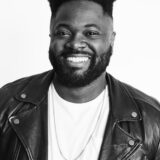 Phillip Domfeh
Disney Launchpad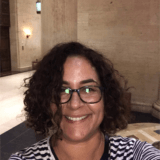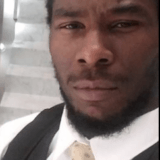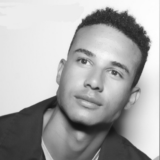 DJ Holloway
Amazon Studios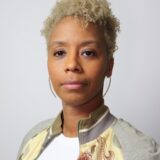 Saleena Lockett
The CW Network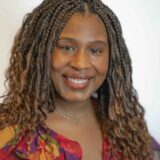 Giselle Johnson
Blackmaled Productions
---
NewFilmmakers Los Angeles (NFMLA) hosts its February Monthly Film Festival and annual InFocus: Black Cinema program, spotlighting Black stories and emerging Black talent in front of and behind the camera across two shorts programs and a spectrum of genres, along with director Stuart McClave's debut feature documentary On The Line: The Richard Williams Story.
The day begins with InFocus: Black Cinema Shorts I,  a program weaving together nuanced stories of friendship, place, perspective taking, family, loss and joy. We see characters embracing the moment, making difficult decisions, being confronted with violence, reaching for their dreams and becoming transcendent.
The evening continues with director Stuart McClave's debut feature documentary On The Line: The Richard Williams Story. The film, which premiered at Toronto International Film Festival, features never-before-seen footage of Richard Williams beginning in the 80's and paints a complex portrait of the man who boldly envisioned a future for his daughters, tennis legends Venus and Serena Williams.
The night concludes with  InFocus: Black Cinema Shorts II,  a visually rich exploration of connection, community, identity, mental health, climate activism and motherhood through a range of genres, including movement, comedy, coming of age, sci-fi, experimental and drama. This block features When I Wake, the debut film of  2022 HBCU filmmaker of the year Julian Thedford, as well as the world premiere of award-winning writer-director Matthew Law's True Story: God Tells Bad Jokes
NFMLA showcases films by filmmakers of all backgrounds throughout the year, across both our general and InFocus programming. All filmmakers are welcome and encouraged to submit their projects for consideration for upcoming NFMLA Festivals, regardless of the schedule for InFocus programming, which celebrates diversity, inclusion and region by spotlighting  communities of filmmakers within our filmmaking community as part of our monthly program. This Festival is supported in part by the National Endowment for the Arts, and is made possible in part by a grant from the City of Los Angeles Department of Cultural Affairs (LA City DCA).
Schedule Details
Program #1 – InFocus: Black Cinema Shorts I
3:00 PM – 3:30 PM – Pre-Reception
3:30 PM – 5:00 PM – Program
5:00 PM – 5:15 PM – Audience Q&A
Program #2 – Feature Documentary | On The Line: The Richard Williams Story
5:15 PM – 5:45 PM – Pre-Reception
5:45 PM – 7:15 PM – Program
7:15 PM – 7:45 PM – Audience Q&A
Program #3 – InFocus: Black Cinema Shorts II
7:45 PM – 8:15 PM – Pre-Reception
8:15 PM – 10:15 PM – Program
10:15 PM – 10:30 PM – Audience Q&A
Event Location
Event Entrance
1139 S Hill St, Los Angeles, CA 90015
Directions
---
Parking (fee)
1133 S Olive St, Los Angeles, CA 90015
Directions
Buy Tickets