Industry Delegates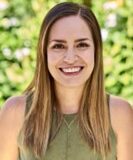 Montserrat Gómez
Universal Television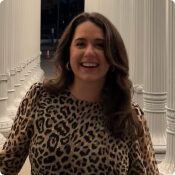 Rebecca Shapiro
Lea Pictures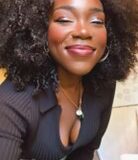 Cynthia Francillon
Blumhouse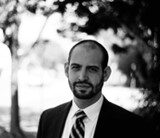 Luis Pinerio
A3 Artists Agency
---
NewFilmmakers Los Angeles (NFMLA) hosts its June Monthly Film Festival wholly dedicated to its celebration of its annual InFocus: LGBTQ+ Cinema program. The day consists of three InFocus: LGBTQ+ shorts programs showcasing a diverse range of exciting work from emerging LGBTQ+ creators whose films have screened at a variety of festivals and will take you on a journey.
The day begins with InFocus: LGBTQ+ Cinema Shorts I, a collection of films about living life out loud. This block is full of stories of characters finding their truth and exploring. From open relationships to gender identity to the leather scene to careers to intense drag personas, these stories will delight, inspire and confront hate and misunderstanding in poignant, humorous and cathartic ways.
The afternoon continues with InFocus: LGBTQ+ Cinema Shorts II, a selection of stories about turning points where characters find themselves in a new reality they must cope with – reconnecting with a biological child, comforting their own internalized gender stereotypes, grappling with sexuality later in life, homelessness, finding support during a quietly harrowing middle school fiend trip, and accepting that an ex has moved on.
The evening concludes with InFocus: LGBTQ+ Cinema Shorts III, a curatorial line-up of films centering queer joy – stories of celebration, love, acceptance, and finding your people and place in the world. From hopeless romantics to supportive mothers to the nervous system- regulating joy of building a true home.
NFMLA showcases films by filmmakers of all backgrounds throughout the year, across both our general and InFocus programming. All filmmakers are welcome and encouraged to submit their projects for consideration for upcoming NFMLA Festivals, regardless of the schedule for InFocus programming, which celebrates diversity, inclusion and region by spotlighting communities of filmmakers within our filmmaking community as part of our monthly program. This project is supported in part by the National Endowment for the Arts.
For any accessibility needs, please send a request to info@nfmla.org at least 72 hours prior to the event.
Schedule Details
Program #1 – InFocus: LGBTQ+ Shorts I
3:30 PM – 4:00 PM – Pre-Reception
4:00 PM – 5:45 PM – Program
5:45 PM – 6:00 PM – Audience Q&A
Program #2 – InFocus: LGBTQ+ Shorts II
6:00 PM – 6:30 PM – Pre-Reception
6:30 PM – 8:00 PM – Program
8:00 PM – 8:15 PM – Audience Q&A
Program #3 – InFocus: LGBTQ+ Shorts III
8:15 PM – 8:45 PM – Pre-Reception
8:45 PM – 10:15 PM – Program
10:15 PM – 10:30 PM – Audience Q&A
Event Location
Event Entrance
1139 S Hill St, Los Angeles, CA 90015
Directions
---
Paid Parking
1133 S Olive St, Los Angeles, CA 90015
Directions