Industry Delegates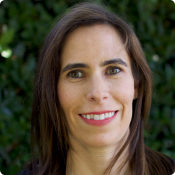 Nicole Harjo
Paramount Television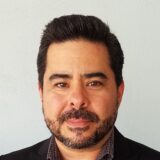 Mark Padilla
Double Dutch International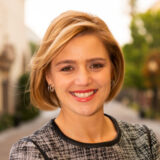 Helen Moss
Paramount Pictures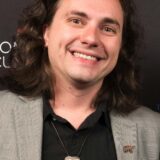 William Jehu Garroutte
TV Executive Producer, Writer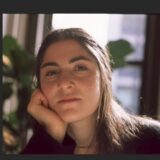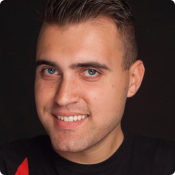 NewFilmmakers Los Angeles (NFMLA) hosts its November Monthly Film Festival, which features its annual InFocus: Indigenous Cinema program, which highlights the work of indigenous filmmakers in front of and behind the camera, The Pines, filmmaker Kimberly Caicedo's debut narrative feature, and November Shorts, an offering of highlights from NFMLA's ongoing general program.  
The line-up begins with shorts program "November Shorts," an eclectic mix of short narratives highlighted this month that offer laughter, satire, incisive social commentary, noir and drama. From a fraught post-weekend catchup among co-workers to a confrontation between old writing partners to a series of snapshots of spiraling mental health to a poignant depiction of grief, the true story of a ballet dancer-turned-actor and an actor finding herself faced with a tantalizing but exploitative role. This block opens with a selection of films produced through Black Girls Film Camp, an incubator for the next generation of storytellers. The program invites high school Black girls across the US to pitch a story idea, selecting a cohort of ten each year to have their short film project produced through the program.
The day's programming continues with InFocus: Indigenous Cinema, a selection of short films by indigenous storytellers from three different continents. The program includes stories of worker solidarity, supernatural horror, a pregnant teen facing the heartbreaking terror of the height of the baby scoop era, a hunter in a Kalahari and closes with an animated documentary about familial religious estrangement from award-winning Métis artist Terril Calder.
The evening concludes with The Pines, a visually arresting psychological horror film centering on two best friends on a trip through desolate forest. The film is the first feature from award-winning director Kimberly Caicedo and her team.
NFMLA showcases films by filmmakers of all backgrounds throughout the year, across both our general and InFocus programming. All filmmakers are welcome and encouraged to submit their projects for consideration for upcoming NFMLA Festivals, regardless of the schedule for InFocus programming, which celebrates diversity, inclusion and region by spotlighting  communities of filmmakers within our filmmaking community as part of our monthly program. This project is supported in part by the National Endowment for the Arts.
The South Park Center is an ADA compliant venue and is wheelchair accessible. We request captioned films from all filmmakers participating at our Festival. For any accessibility needs, please send a request to info@nfmla.org at least 72 hours prior to the event.
Schedule Details
Program #1 – November Shorts
2:30 PM – 3:00 PM – Pre-Reception
3:00 PM – 5:00 PM – Program
5:00 PM – 5:15 PM – Audience Q&A
Program #2 – InFocus: Indigenous Cinema
5:15 PM – 5:45 PM – Pre-Reception
5:45 PM – 7:45 PM – Program
7:45 PM – 8:00 PM – Audience Q&A
Program #3 – Feature Narrative | The Pines
8:00 PM – 8:30 PM – Pre-Reception
8:30 PM – 10:00 PM – Program
10:00 PM – 10:15 PM – Audience Q&A
Event Location
Event Entrance
1139 S Hill St, Los Angeles, CA 90015
Directions
---
Paid Parking
1133 S Olive St, Los Angeles, CA 90015
Directions
Event has ended.