Industry Delegates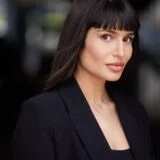 Crystal Hill
Red Sea Media Executive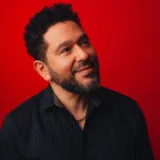 Jesse Atlas
Writer, Director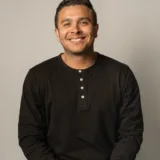 Tony Gil
Redefine Entertainment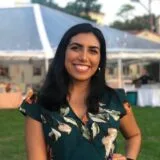 Priyanka Kapoor
Orion Pictures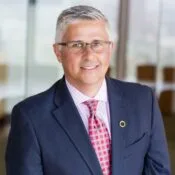 Adrian Ward
Banc of California
NewFilmmakers Los Angeles (NFMLA) and presenting partner The Arab Film and Media Institute (AFMI) co-host the NFMLA Monthly Film Festival InFocus: Middle Eastern & Arab Cinema program. The weekend will showcase an international lineup of films by talented emerging Middle Eastern and Arab filmmakers across two short film programs, and will open with a selection from NFMLA's ongoing monthly programming. 
The day opens with December Shorts, a collection of shorts presented as part of NFMLA's ongoing monthly program. This month's block includes a heady and visceral mix of drama, dark comedy, supernatural elements, documentary, hybrid documentary, and mockumentary.
 The day's programming continues with a stand-out selection of short films curated in partnership with The Arab Film and Media Institute (AFMI) that showcases Arab storytellers from across the world, including productions from Lebanon, Saudi Arabia, France, Canada and the US. The selection leans into absurdism and humor and represents a wide range of storytelling styles. It includes stories about the pursuit of love, poetic satire, unlikely friendships and sibling rivalry.
The night concludes with InFocus: Middle Eastern Cinema, a block of short films from Middle Eastern filmmakers. The films tell stories about history, conflicted feelings, familial expectations, social critique, grief, women and girls in peril and examinations of gendered expectations. This selection includes the world premiere of writer-director Lee Peterkin's Ten Years.
NFMLA showcases films by filmmakers of all backgrounds throughout the year, across both our general and InFocus programming. All filmmakers are welcome and encouraged to submit their projects for consideration for upcoming NFMLA Festivals, regardless of the schedule for InFocus programming, which celebrates diversity, inclusion and region by spotlighting  communities of filmmakers within our filmmaking community as part of our monthly program. This project is supported in part by the National Endowment for the Arts.
The South Park Center is an ADA compliant venue and is wheelchair accessible. We request captioned films from all filmmakers participating at our Festival. For any accessibility needs, please send a request to info@nfmla.org at least 72 hours prior to the event.
Schedule Details
Program #1 – December Shorts
3:30 PM – 4:00 PM – Pre-Reception
4:00 PM – 6:00 PM – Program
6:00 PM – 6:15 PM – Audience Q&A
Program #2 – InFocus: Arab Cinema
6:15 PM – 6:45 PM – Pre-Reception
6:45 PM – 8:30 PM – Program
8:30 PM – 8:45 PM – Audience Q&A
Program #3 – InFocus: Middle Eastern Cinema
8:45 PM – 9:15 PM – Pre-Reception
9:15 PM – 10:30 PM – Program
10:30 PM – 10:45 PM – Audience Q&A
Event Location
Event Entrance
1139 S. Hill Street, Los Angeles 90015
Directions
---
Parking (fee)
1133 S Olive St, Los Angeles, CA 90015
Directions