Industry Delegates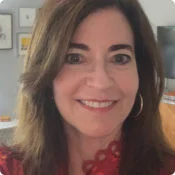 Margaret Mendelson
Management 360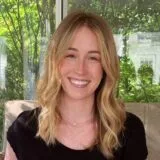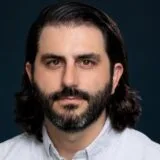 David Baggelaar
Good Fear Content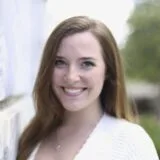 ---
NewFilmmakers Los Angeles (NFMLA) hosts its January Monthly Film Festival, spotlighting narratives whose perspectives offer us the world through the lens of aging characters, Kat Mills Martin's debut feature Wake Up, Leonard, as well as a selection of highlights from our general program.
The day starts with InFocus: Counter-Ageism Shorts, a collection of films that tell stories of age and aging from all over the world, capturing protagonists as they navigate changing circumstances, recall pivotal life moments, find their truth and defy the societal expectations of age.
The evening continues with the first feature film by Writer-Director Kat Mills Martin, a feel-good fully improvised existential comedy that explores themes of mental wellness, queer love, and self acceptance.
The night concludes with Winter Shorts, an eclectic collection of documentary, narrative, experimental and episodic short form work with something for everybody. Explore the pilot episode of a web series about the trials and tribulations of a polyamorous quad, a woman looking for a home for her dog, a DACA-recipient Luchador, a glimpse into the life of a man in rural Sinaloa, the visions of a man grieving the loss of his mother, and the inspiring story of a beloved LA taco spot.
NFMLA showcases films by filmmakers of all backgrounds throughout the year, across both our general and InFocus programming. All filmmakers are welcome and encouraged to submit their projects for consideration for upcoming NFMLA Festivals, regardless of the schedule for InFocus programming, which celebrates diversity, inclusion and region by spotlighting communities of filmmakers within our filmmaking community as part of our monthly program. This project is supported in part by the National Endowment for the Arts.
Schedule Details
Program #1 – InFocus: Counter-Ageism
3:00 PM – 3:30 PM – Pre-Reception
3:30 PM – 5:30 PM – Program
5:30 PM – 5:45 PM – Audience Q&A
Program #2 – Feature Film: Wake Up, Leonard
5:45 PM – 6:15 PM – Pre-Reception
6:15 PM – 7:30 PM – Program
7:30 PM – 8:00 PM – Audience Q&A
Program #3 – Winter Shorts
8:00 PM – 8:30 PM – Pre-Reception
8:30 PM – 10:30 PM – Program
10:30 PM – 10:45 PM – Audience Q&A
11:00 PM – Event Wraps
Event Location
Event Entrance
1139 S. Hill Street, Los Angeles 90015
Directions
---
Parking (fee)
1133 S Olive St, Los Angeles, CA 90015
Directions
Buy Tickets