The fall 2018 NewFilmmakers Los Angeles (NFMLA) slate continues with a presentation of InFocus: American Indian, Aboriginal & Inuit Cinema, which showcases films by indigenous filmmakers from America, Canada, and New Zealand, as well as documentaries about native subjects, in addition to a selection of local and international films.
The first screening of the evening is feature film Sometimes Our Friends Come Over (and sometimes we're all alone), a brutally honest and startlingly timely look at the unraveling of a millennial relationship in the shadow of the Trump era, written and directed by visual and sound artist and CalArts Art/Technology MFA Daniel Watkins, who frames the film in a striking lo-fi aesthetic that places the audience in the middle of painfully realistic moments of awkwardness and confrontation.
The evening continues with shorts program InFocus: American Indian, Aboriginal & Inuit Cinema, which includes some of the strongest emerging voices in Native filmmaking today, including films which premiered at Sundance, Toronto International Film Festival, Seattle International Film Festival and ImagiNative. Themes of familial struggle, exploration of identity, the meaning of home, and childhood hope and wonder run through the selection.
The night concludes with a shorts program that carves a narrative path from an absurd prep school interview to a comical look at a routine household chore, then to the personal effects of hatred, through a quinceañera, lingering in the loneliness of alienation in a digital age, on to the poetic exploration of addiction, and finally, into a moment of kindness that emerges from tragedy. The program tells these tales through animation, music videos, and live action.
SCHEDULE
Feature
4:00 PM – Pre-Reception
4:30 PM – Feature Program
6:15 PM – Audience Q&A
InFocus – Shorts Program #1 – InFocus: American Indian, Aboriginal and Inuit Cinema
6:30 PM – Pre-Reception
7:00 PM – Shorts Program #1
8:30 PM – Audience Q&A
Shorts Program #2
8:45 PM – Pre-Reception
9:15 PM – Shorts Program #2
10:30 PM – Audience Q&A
Location:
Event Entrance
1139 S. Hill Street, Los Angeles 90015
Directions
Parking
1133 S Olive St, Los Angeles, CA 90015
Directions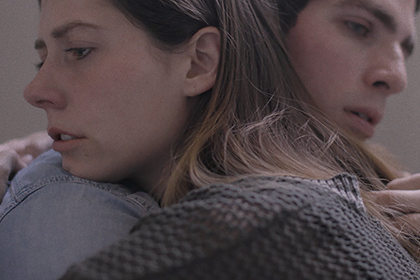 Sometimes Our Friends Come Over (and sometimes we're all alone)
Dir & Writ Daniel Watkins
88 Mins | USA
Film Synopsis
Media Kit
Shorts Program #1 – InFocus: American Indian, Aboriginal and Inuit Cinema