Industry Delegates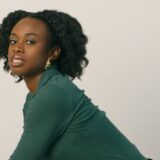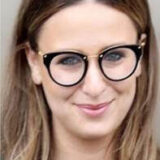 Samantha Starr
Circle of Confusion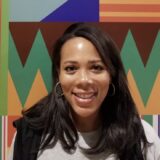 Rachel Kiner-Lucas
Amazon Studios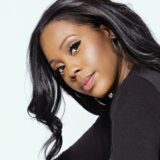 Alexandria Martin
STX Films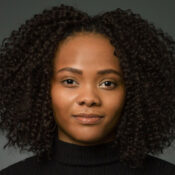 Peryn Reeves-Darby
Endeavor Content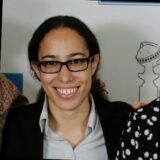 ---
NewFilmmakers Los Angeles (NFMLA) hosts its March Monthly Film Festival and celebrates up-and-coming female talent in front of and behind the camera with this month's InFocus: Female Cinema. The program will include two shorts programs, along with the Los Angeles premiere of Mother of Color, the debut feature from award-winning filmmaker Dawn Jones Redstone.
The day begins with InFocus: Female Cinema Shorts I, a collection of films that explore themes of motherhood, fertility, birth, reproductive choice from a wide range of perspectives and experiences. We follow parents escaping the overwhelm of a childrens' birthday party, a comedic instructional series on birth control, a girl seeking an illegal abortion in Iran, a mother's spiraling mental health, a poignant story of a mother giving birth in prison, a story of pregnancy and community in a post-apocalyptic setting, and one woman's struggle with her fertility coming to a head with her demanding job.
The day's programming continues with the Los Angeles premiere of Mother of Color, the first feature from award-winning writer-director Dawn Jones Redstone. Inspired by the experiences of star Ana del Rocío, the film captures and takes us through the challenges of one mother breaking generational cycles as she seeks to balance family, activism and meaningful work.
The night concludes with InFocus: Female Cinema Shorts II, an eclectic mix of shortform work from emerging talent, whose stories explore body image, intimate relationships, work and its many struggles, and assorted badassery. This block includes the Los Angeles premiere of Jazmin Aguilar's Kid Ugly.
NFMLA showcases films by filmmakers of all backgrounds throughout the year, across both our general and InFocus programming. All filmmakers are welcome and encouraged to submit their projects for consideration for upcoming NFMLA Festivals, regardless of the schedule for InFocus programming, which celebrates diversity, inclusion and region by spotlighting communities of filmmakers within our filmmaking community as part of our monthly program. This project is supported in part by the National Endowment for the Arts.
Schedule Details
Program #1 – InFocus: Female Cinema Shorts I
3:00 PM – 3:30 PM – Pre-Reception
3:30 PM – 5:15 PM – Program
5:15 PM – 5:30 PM – Audience Q&A
Program #2 – Feature Narrative | Mother of Color
5:30 PM – 6:00 PM – Pre-Reception
6:00 PM – 7:30 PM – Program
7:30 PM – 7:45 PM – Audience Q&A
Program #3 – InFocus: Female Cinema Shorts II
7:45 PM – 8:15 PM – Pre-Reception
8:15 PM – 10:15 PM – Program
10:15 PM – 10:30 PM – Audience Q&A
Event Location
Event Entrance
1139 S Hill St, Los Angeles, CA 90015
Directions
---
Parking (fee)
1133 S Olive St, Los Angeles, CA 90015
Directions