SCHEDULE
Shorts Program #1
4:00PM Pre-screening Reception
4:30PM Short Film Screenings
6:00PM Post-screening Q&A
Feature Program – InFocus: Asian American Filmmaker – Growing Up In America
5:50PM Pre-screening Reception
6:45PM Feature Film Screenings
8:20PM Post-screening Q&A
Shorts Program #2
8:10PM Pre-screening Reception
9:05PM Short Film Screenings
10:30PM Post-screening Q&A
Location:
Event Entrance
1139 S. Hill Street, Los Angeles 90015
Directions
Parking
1133 South Olive Street, Los Angeles, CA 90015
Directions
Join NewFilmmakers Los Angeles (NFMLA) on Saturday, November 18th in celebrating independent cinema! The first program showcases 5 fantastic shorts by emerging filmmakers. From a thought-provoking sci-fi about memories, a riveting NBA comeback story, to a thrilling murder mystery, this program features eccentric narratives that are sure to keep the audience on the edge of their seats.
Our second program of the night is another installment of InFocus: Asian American Filmmakers – Growing Up in America. This program showcases the LA Premier of the thought-provoking feature film Knowing Nothing Cold by talented auteur Jeff Kao. Telling the story about several teenagers coming of age in the Midwest in an avant-garde manner, Kao's film is certain to challenge and emotionally-stimulate the viewer.
Closing out the night is another shorts program that includes 7 remarkable shorts from game-changing filmmakers. These stories range from a sci-fi romance about time travel, a Blade Runner-esque muppet short, and an experimental art film that makes the audience play the role of the detective at a crime scene.
Throughout the event, attendees will have opportunities to mingle with the filmmakers, industry supporters and film lovers over complimentary cocktails in the reception room at the South Park Center in Downtown Los Angeles.
$5 advanced purchase / $7 at the door for single film programs
$15 for VIP Tickets which includes all films with open bar
Shorts Program #1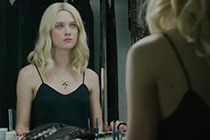 Memory Box
Dir. by Aaron Aites & Audrey Ewell
Time: 11 Mins – Country: USA

» Film Synopsis
» Media Kit
[video_lightbox_youtube video_id="zD4iCWpVrYU" width="640″ height="480″ anchor="https://www.newfilmmakersla.com/wp-content/uploads/2017/10/CP_T.jpg"]
Companion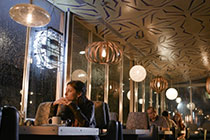 Leslie
Writ. & Dir. by Alejandro Montoya
Time: 20 Mins. – Country: USA

» Film Synopsis
» Media Kit
[video_lightbox_youtube video_id="t8dl4_S5SYo" width="640″ height="480″ anchor="https://www.newfilmmakersla.com/wp-content/uploads/2017/10/KG_T.jpg"]
Kid Gambled
Dir. & Writ. by Alex Familian
Time: 15 Mins – Country: USA

» Film Synopsis
» Media Kit
[video_lightbox_youtube video_id="5147-MwUrA0″ width="640″ height="480″ anchor="https://www.newfilmmakersla.com/wp-content/uploads/2017/10/CM_T.jpg"]
Camila
Dir. & Writ. by Quinn Smith
Time: 22 Mins – Country: USA

» Film Synopsis
» Media Kit
Feature Program – InFocus: Asian American Filmmaker – Growing Up In America
[video_lightbox_youtube video_id="HtE4B5qa1qY" width="640″ height="480″ anchor="https://www.newfilmmakersla.com/wp-content/uploads/2017/10/KNC_T.jpg"]
Knowing Nothing Cold
Dir. & Writ. by Jeff Kao
Time: 91 Mins – Country: USA

» Film Synopsis
» Media Kit
Shorts Program #2
[video_lightbox_youtube video_id="E9DFH09ZZK4″ width="640″ height="480″ anchor="https://www.newfilmmakersla.com/wp-content/uploads/2017/10/BPR_T.jpg"]
Back Page Ripper
Dir. & Writ. by Stephen Rutterford
Time: 5 Mins. – Country: USA

» Film Synopsis
» Media Kit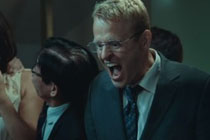 Shadows Of My Mind
[video_lightbox_youtube video_id="kAqlAM3JE2I" width="640″ height="480″ anchor="https://www.newfilmmakersla.com/wp-content/uploads/2017/10/IP_T.jpg"]
Illusory Promises
Dir. & Writ. by Alejandro Echevarria
Time: 19 Mins. – Country: USA

» Film Synopsis
[video_lightbox_youtube video_id="Gno9oXAaD80″ width="640″ height="480″ anchor="https://www.newfilmmakersla.com/wp-content/uploads/2017/10/TR_T.jpg"]
The Raisin
Dir. by Rob Carter
Time: 9 Mins. – Country: UK

» Film Synopsis
» Media Kit
[video_lightbox_youtube video_id="idsOSzXg61Y" width="640″ height="480″ anchor="https://www.newfilmmakersla.com/wp-content/uploads/2017/10/KAT_T.jpg"]
Killing a Tree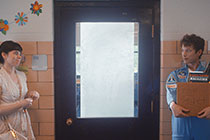 Spaceman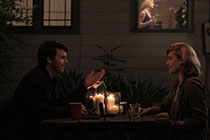 Eventually
Dir. & Writ. by Tuan Le | Writ. by John Bellina
Time: 13 Mins. – Country: USA

» Film Synopsis
» Media Kit